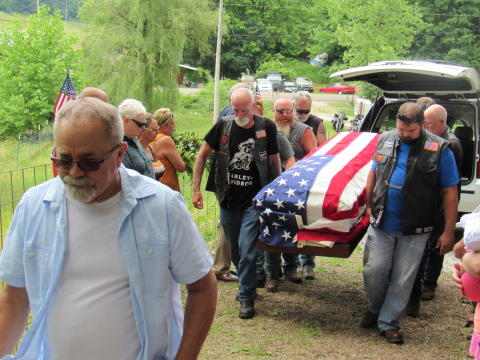 Vietnam vet returned to Calhoun soil,
Reverend Kevin Church (foreground)
Rev. Kevin Church said Tony Pasqualucci, Jr. was a man who sought solitude, a survivor of the Vietnam War.
He died at age 68, and was laid to rest in the McDonald Cemetery on the old Hardman homestead on Barnes Run, he and his wife, Kathy MacDonald-Pasqualucci resided there for several years. The family and friends congregated to say good-bye.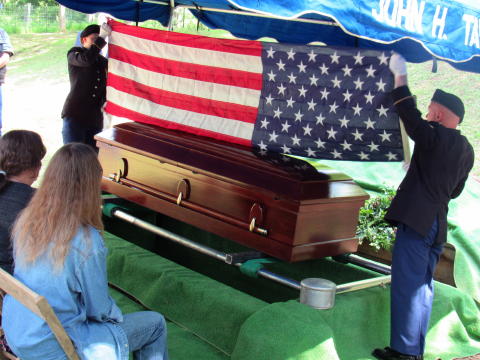 Folding of flag and presentment to Kathy Pasqualucci
He, not unlike his wife, have long been connected to bounties of the earth, raising animals and growing food.
He was given a military funeral and laid to rest near Kathy's son, Josh, who was tragically killed in Pittsburgh in 1999.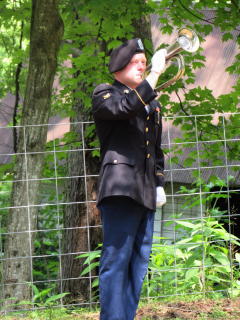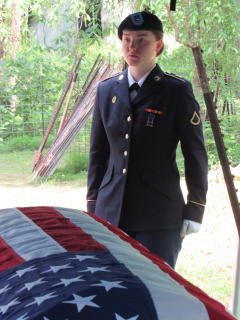 Military Honors for Tony was accorded by the
West Virginia Army National Guard Honor Guard.