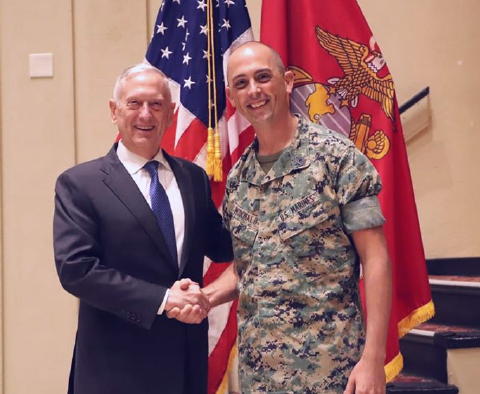 General James 'Mad Dog' Mattis (left) with Master Sergeant McDonald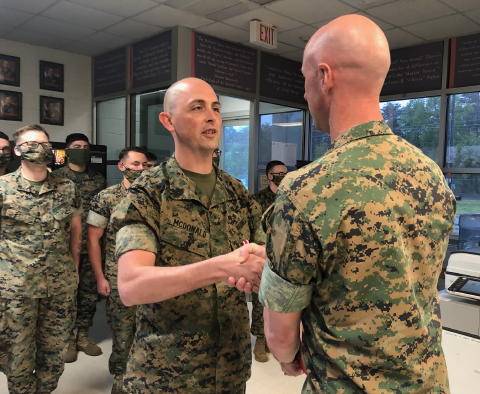 McDonald (left) receives honor for his service
Calhoun native Master Sergeant Delford Leonard McDonald has been awarded the Meritorious Service Medal for outstanding meritorious service.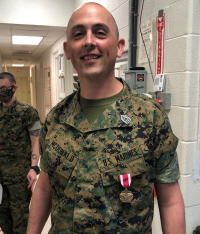 He was given the award by Major General E. D. Banta of the US Marine Corps, saying McDonald's contributions to the institution have been numerous and industrious. "I'm honored to have had the opportunity to work with him, learn with him, and grow from him," he said.
MSgt. McDonald has served his country since March of 2000, serving two tours in Irag and one tour in Afghanistan. Leonard is stationed at the Marine base at Quantico VA. He and his wife Silvia currently live in Spotsylvania, VA.
He is the son of Delford and Shelby McDonald of Grantsville WV and Mary McDonald of Canton, Ohio.