Submitted by Susan Snider 2003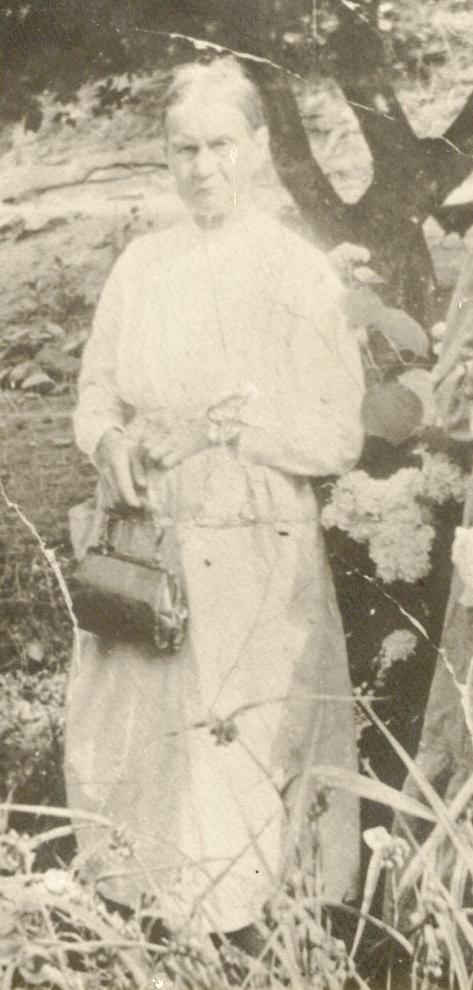 Rebecca Christina Poland-Shimer
Rebecca was born in Allegheny County, Maryland on February 21, 1840 to Aaron Poland and Catherine Miller-Shimer. Both the Millers and Polands were of German descent.
The Poland brothers, Stephen and Peter came from Cusal, Germany, landing in Philadelphia, Pennsylvania, August 11, 1750. Stephen was Rebecca's grandfather.
She met and married George W. Shimer in Barton, Allegheny County, Maryland on December 9, 1858, she was 18 years of age. She had three siblings who grew to adulthood and remained in the Barton area.
As she and George's family and their baby, Martha came to a ready built cabin at what is now White Pine, Calhoun County, West Virginia about 1860, William, George's dad, was killed by a tree he was cutting as it fell on him.
The baby, Martha died in that first year of 1861, they are buried on the hilltop at what is the VanCamp farm on White Pine.
George enlisted in Co. C., 11th Infantry Union, Civil War where he met John Snider, this left Rebecca at home with her mother-in-law and George's two teenage sisters.
George had to take their gun with him to the war and the women had to keep the farm going in his absence...the story is told that when Rebecca needed meat, she would go to the hog pen, run down a hog, straddle it, grab it's snout and pull it's head back, cutting it's throat...the only means she had of killing anything.
She was a petite woman of 5'2"...seems very heroic to me. She later, became pregnant after George's furloughs at home, giving birth to Willis Warren Shimer in 1861, presenting his new son to George when he came later for another respite from the War.
Both she and George were influential people, starting a Bible class in their home after the War. She was patriotic by letting George serve his country even though the household was left to be run by only the women and she being the main provider. They were influential in starting what is still Hoy Chapel at Freed, Calhoun County ( 100 years old last year.)
Rebecca had 13 children, when she died at the home of her daughter, Lena Snider, on June 6, 1933, she had 78 grandchildren, 111 great-grandchildren and 7 great-great grandchildren.
She was loved by everyone who knew her and her kindness was not forgotten. To me, she is an inspiration to all women who are as brave and committed as many celebrated men.
George got a medal for his part in the Civil War, but to me, Rebecca should have gotten one as well...for her courage and bravery, as she stood alone, during the war.