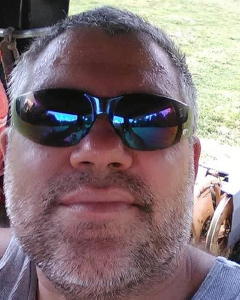 3-27-2020 - Social media was reporting that Sanger had been found, but officials told the Hur Herald he is still missing.

3-22-2020 - Extended family members told the Herald that authorities have found nothing related to Jerry Sanger's disappearance, police telling them "It is not looking good."

3-19-2020 - Jerry R. Sanger, 48, of Orma (right), left a Grantsville residence about two weeks ago for Orma, and has not been heard from since.

Acquaintances said he hasn't messaged and they haven't heard from him, they fear for his life.

He weighs about 200 pounds, is 5' 9" tall, hair is brown and graying.

Anyone with any information should contact the WV State Police in Grantsville, or call Calhoun 911.