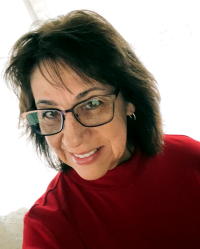 By Alice Hickman Sawtelle
Lately my mind has been drifting back to the hills of West Virginia, where my heart is!
With those thoughts came visions of old friends, old churches, old folks and old dogs. Hills and hollers, creeks, hayfields, dusty roads, mud puddles, tadpoles, country schools, fodder shocks, dinner bells, front porch swings, crickets, frog ponds, daisies, fishing poles, sweat bees, June bugs, water dippers and lunch pails.
These memories also stir up another time, not so long ago when sister and I launched our first story in what became an ongoing column in the local online newspaper. With the thought that everyday country life was interesting in itself, what with front porch stories, main street liar's benches, family Sunday dinners and apple butter makings; why not draw from community folks and write down these stories. So it begun. "Where The Heart Is" A weekly, bi-weekly or monthly compilation of stories lived by us or told to us. As spinning of tales go, these little stories featuring family, friends or community turned into expressions of laughter, tears or other terms and expressions of endearment.
With that same pioneer spirit I'm now launching a new voyage. Solo writing. Since the ending of that first adventure in journalism, I've traveled down some new highways, trails and paths. Some have been rewarding. Some have been heartbreaking. Some have been trial runs. Some have been dead ends. All have been challenges and all have made me accept my own vulnerability and humility.
If I can put a smile on your face for a brief moment, or help stretch your imagination to reach for things you thought were out of reach, or bring pause to a quiet moment in conversation with your creator, or give you glimpses back to days of yesteryear; then together you and I will coexist for a brief moment in a space undefined.
So, come along! Stroll along with me down some pathways. Some may be trodden, smooth and worn. Others rough and risky or overgrown and briery. Sometimes, a new trail may need cleared into uncharted territory. But all these paths will be visions of my heart and all will be my attempt to embrace simplicity, contentment and a gentler way of life.
May I introduce to you "Heart Paths"
My thanks to Bob and Dianne Weaver for the invitation to submit my writings and create a new column in "The Hur Herald," and I will make every effort to fulfill their faith in me.