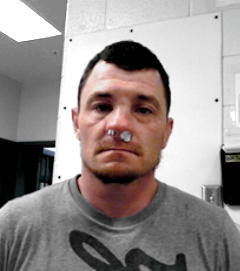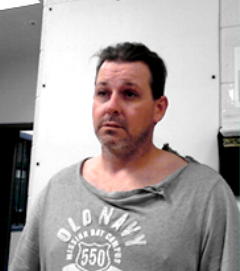 Joshua Jarvis (left) and Matthew Haley (right)
Braxton County Law Enforcement have arrested Joshua Jarvis, 36, and his brother, Matthew Haley, 41. Each are charged with Malicious Wounding.
On March 15, at approximately 11:21 p.m. law enforcement responded to a domestic situation in progress on Exchange Road Sutton. The caller stated to the Braxton County 911 dispatchers that her sons was fighting and one son had a gun and one son had a hatchet.
Upon arrival officers noticed both Matthew Haley and Joshua Jarvis visibly bloody. Officers asked what happened, Matthew stated "his brother Joshua had attacked him with a hatchet." Officers did observe a cut on Matthews hand that Matthew stated he received as a result of Joshua striking him with a hatchet.
Joshua stated to officers, "Matthew tried to shoot him with a pistol." Joshua had a laceration on his hand which he stated, "came from Matthew shooting at him and a bullet striking him on the hand."
Officers photographed bullet holes in the floor of the residence and also recovered a Rossi 22 revolver with six empty casings still in the gun. Also recovered in the residence was on orange in color hatchet.
Both Jarvis and Haley are incarcerated in Central Regional Jail, with bail set for each at $10,000.00 cash only.