While political signs are illegal on state road right-of-ways, there has been little enforcement over the years.

The public generally dislikes them, as well as the politicians, but it is something that seems necessary to run for public office.

A few days ago I stopped on a remote Calhoun hollow to photograph a homemade sign stapled to a tree along the road in the front yard of a house.

Walking up with my camera, a man came out of the house and ask what I was doing.

After doing so, he advised me he did not want me to photograph the sign, in no uncertain terms.

I deferred to his request, against my better judgment.

The sign read: "No polytick signs on this creek. This means you!"

The sign wars are on in Sunny Cal.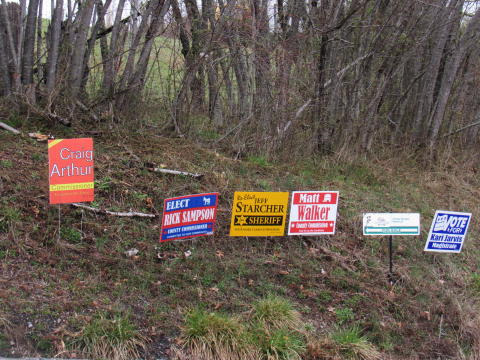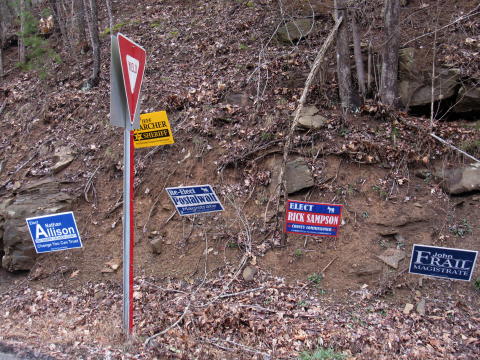 Most intersections have signs and many in front yards ...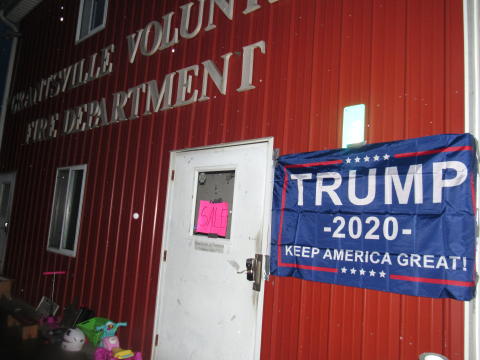 ... the Grantsville VFD has a large Trump sign on the front of the station
The sign wars will not be over until after the November election.