2/9/2020 A mother and her unborn child are dead, and three others injured after an alleged drunk driver crashed into the family's car head-on Saturday on Clover Ridge, about 6:15 pm Saturday.

Two children and their father were also in the car and taken to the hospital. The family was returning from a baby shower.

Justin Tyler Fisher, 28, from Spencer was driving a SUV in the wrong lane when it collided head-on with the family's car.

The family was rushed to the hospital where Sarah Harris, 34, from Spencer, and her unborn child died. She had to be extracted from her vehicle.

Funeral arrangements are pending for Harris at the John H. Taylor Funeral Home in Spencer.

Police say Fisher was showing signs of intoxication at the scene and failed a field sobriety test. His blood alcohol content was reportedly .205%.

Fisher is charged with two counts of DUI causing death and three counts of DUI causing bodily injury.

He was taken to Central Regional Jail on a $250,000 bond.

Arrested Sunday in Roane County was Joshua Gene Roberts, 38. He is charged with possession of a controlled substance, DUI lst offense and driving suspended. He is in Central Regional Jail. ORIGINAL STORY 1/8/2020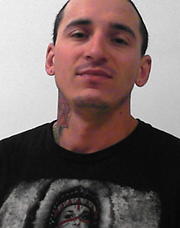 2/8/2020- Roane authorities arrested a man Saturday on DUI related charges.
Justin Tyler Fisher, 28, was charged with DUI causing serious bodily harm, left of center and open container.
A woman in the vehicle struck by Fisher has now died, with additional charges expected to be filed.
The collision happened on Clover Ridge, Rt. 36.
Unconfirmed reports say the deceased mother was seven months pregnant, her husband and two juvenile children where in the vehicle, with at least one of the juveniles still hospitalized.
He is in Central Regional Jail.