By David Hedges Publisher
www.thetimesrecord.net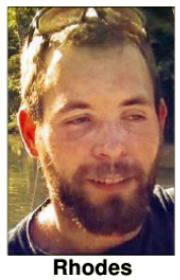 A Roane grand jury that heard from the State Police officer who investigated a fatal shooting involving a Roane sheriff's deputy decided against bringing any charges in the case.
The shooting took place Feb. 22, 2019 near 2995 Ambler Ridge Road, and took the life of 28-year-old Timothy Rhodes. (left)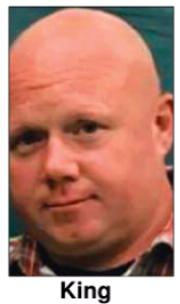 Rhodes was killed by a blast to the face from the shotgun of Mike King (right) a sheriff's deputy who was off-duty when he responded to a complaint that a pickup truck driven by Rhodes had spun gravel onto a neighbor's house while using a shared driveway.
Sheriff Todd Cole said shortly after the incident, which prompted protests both for and against King, that Rhodes reached for the officer's gun during a struggle and the gun went off.
Wood County prosecuting attorney Patrick Lefebure was appointed to the case after Roane prosecutor Josh Downey asked for a special prosecutor.
During a regular grand jury session last week, Lefebure presented evidence gathered by First Sgt. Jason Saurino of the State Police detachment at Big Otter, who investigated the shooting.
Saurino was the only witness to appear before the grand jury.
The only surviving witness aside from King, the victim's fiancée, Tammy Nichols, who was present when the shooting occurred, was not called to testify be-fore the grand jury, but Lefebure said a statement from her was included in the material presented to the jurors.
He said the case took "a couple of hours" to present.
A statement signed by the jury foreperson said, "In considering this case, the Grand Jury heard evidence from the special investigating officer, Trooper J.C. Saurino from Clay County, along with witness statements, reports, photographs, and test results. The Grand Jury, after considering all the evidence and a period of deliberation, determined that no criminal charges should be filed against Michael King for the incident which occurred February 22, 2019."
Lefebure said the presentation to the grand jury marked the end of the criminal investigation.
"They had all the evidence before them and had opportunity to question the (investigating) officer," he said. "That was their decision."
Asked if he agreed with the jury's findings, Lefebure responded, "I can't tell you that."
Former federal prosecutor Booth Goodwin, who represents the Rhodes family in a lawsuit pending in federal court, said the suit is moving forward.
"We are continuing to vigorously prosecute our civil case," Goodwin said this week.
"Now that the state has apparently concluded its efforts, we look forward to receiving the state's investigative file, which has been withheld from us to date," Goodwin added.
King and attorneys representing the Roane County Commission have routinely declined to comment on the case.