We of the Clay County Democratic Executive Committee believe in these Democratic principles:
Increased, not decreased, access to health care. Strong public education, including a living wage for teachers and school personnel and adequate funding for public schools. A living wage and safe working conditions for the working people who are the backbone of our country. Taking decent care of the only planet we have with our children and grandchildren's futures in mind. Fair taxation with billionaires and big corporations paying a fair share. Respect and care for our Veterans. Fair and open elections. Reasoned, fact based and consistent approaches to big problems like pandemics and climate change.
We believe that these candidates for State and Federal office are the best path forward in this time of division and crisis.
Ben Salango-Governor; Paula Jean Swearengin-US Senate; Cathy Kunkel-US House of Representatives; Bob Beach-Commissioner of Agriculture; Sam Petsonk-Attorney General; Mary Ann Claytor-Auditor; Natalie Tennant-Secretary of State; John Perdue-Treasurer; Doug Facemire-WV Senate; Josh Gray-WV Senate; Larry Cottrell-WV District 33 Delegate ... Please VOTE!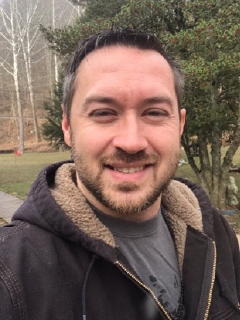 My name is Jeff Starcher. I currently serve as Sheriff of Calhoun County, and I'm seeking re-election in the upcoming General Election, Tuesday, November 3rd. I am a life-long resident of Calhoun County. I currently live in Arnoldsburg with my wife, Christy, and our children.
I am a Christian and my family and I are members of Clendenin United Methodist Church. I am a 12-year law enforcement veteran and I hold several certifications. I am certified as a law enforcement instructor and teach classes in multiple subjects including firearms, police management and supervision, drug enforcement, and traffic law, among others.
I am a certified law enforcement officer, having graduated the West Virginia Police Academy in 2008. I have served as an officer for the Grantsville Police Department, the West Virginia Public Service Commission, and the Calhoun County Sheriff's Department. The majority of my career has been spent serving in a supervisory position. As your Sheriff, I have worked to build a stronger, more highly-trained, updated department that can more effectively serve the citizens of Calhoun County.
I have worked to bring our office into compliance with standards that make us eligible for grant funding, and have updated the department's policies and procedures manual. In partnership with Calhoun County Schools, we have secured grant funding for a school resource officer placing an officer consistently within our schools. Governor's Highway Safety grant and regular funding has provided for RADAR equipment, and additional pay for overtime patrol efforts. As a result, we have extended our patrol hours to cover evenings and weekends on a regular basis, and have focused efforts on areas of high criminal activity.
We continue to seek further grant funding for future developments. We are aggressively attacking the growing drug epidemic in our community. We have upgraded our vehicle fleet to newer and more reliable vehicles, and have secured all new weaponry. We have improved several court security measures, and have started utilizing the services of reserve personnel to provide more availability and efficient services at no cost to the county.
All of our officers have attended highly specialized trainings to further the versatility, skill set, and professionalism of our law enforcement staff. We have an amazing staff that make all of these improvements possible. We are looking forward to the future and to making the Calhoun County Sheriff's Department increasingly better for service to the citizens of our County. Please cast your vote for four more years of progress on November 3, 2020.
Note Calhoun County Sheriff Jeff Starcher recently received two endorsements for re-election to his second term in office, by West Virginia's First Responders and The WV Sheriff's Association, Political Action Committee.
No Submission Warren Basnett (R) Sheriff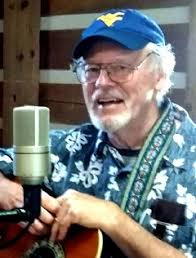 Larry Cottrell of Orma is the Democratic candidate for the West Virginia House of Delegates in district 33, which is all of Calhoun and most of Clay and Gilmer Counties. The son of Vollie and Opal Knotts Cottrell, he was raised in Calhoun County. He graduated from Calhoun County High School, class of 1962, served 4 ½ years in the Marine Corps and went to college on the G.I. bill at Salem and Glenville before receiving his B.A. in psychology from the University of Hawaii in 1970.
Cottrell was elected to the Calhoun County Commission where he served from 1993 to 1999. He is now retired from the West Virginia state government having worked for many state agencies through the years in Calhoun, Gilmer and Roane Counties, including DPS, DMV, and DMH.
Cottrell's platform emphasizes standing up for working people. He will take no corporate donations, enabling him to stay more in tune with the people of this district. He has a particular interest in the issues of public school teachers and service personnel. His mother was a teacher in Calhoun County for 25 years and his step-father, Fred Weekly, was a janitor at the Minnora School when he retired. In 2019, the legislature ignored the teachers' strike and then held a special education session after school was out. Roger Hanshaw, Cottrell's Republican opponent, led the WV House in approving charter schools and education savings accounts for private schools, taking money away from the public schools.
Hear Larry sing Mr. Speaker
As a veteran, Cottrell is knowledgeable about veteran's issues. He believes there should be a deeper investigation of the murders at the veteran's hospital in Clarksburg. He would like to improve transportation for veterans from this district to medical services and to strengthen the local veteran's clinic, currently located in Gassaway.
We need change in Charleston!!!
The U.S. Congress sent down 1.2 billion of taxpayer money to help West Virginia with the pandemic and economic crisis. Our billionaire Governor retained control of that money, passing it out in ways that help his campaign for reelection.
Where is Speaker Hanshaw on this and why isn't he calling the legislature into session to give the people voice through their Delegates and Senators as to where the moneys are needed.
Another case of favoring the billionaire class??? You bet it is!!! We need a Delegate who will stand up for the working people. I, Larry Cottrell pledge to do just that.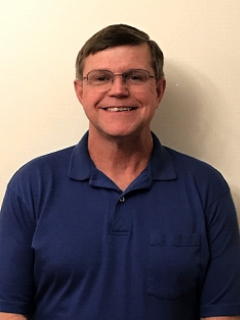 My name is Rick Sampson I am seeking election as county commissioner. Due to the coronavirus pandemic, and for safety concerns, I will not be going door to door visiting with members of our community. During this difficult time, we have to be aware and abide by all safety guidelines set forth by the CDC and Health Department.
You are welcome to call me with any questions, concerns, or if you want to arrange a time that we can meet safely. I work until 5:00 p.m., but am available after that time. My cell phone number is 304-210-3331.
I was born and raised in Calhoun County, attended White Pine Elementary School and graduated from Calhoun County High School. I am currently employed at Hardmans Home Center in Grantsville and also am a substitute bus driver for Calhoun County Schools. I reside near Grantsville, with my wife and have been a farmer for thirty years. We have three adult children and are members of First Baptist Church in Grantsville.
I owned and operated a hardware store for eighteen years, and operated an assisted living home for eleven years. I have served on various boards, including, CRI, FRN, Community Foundation, Little Kanawha Area Development Corporation, and am currently president of the Little Kanawha Transit Authority. While president of the Little Kanawha Transit Authority, we have been able to continue to serve the citizens of the counties of Calhoun, Roane, Jackson, and Gilmer, and have built a facility located at Mt. Zion.
During my previous term as county commissioner, I was very involved in finishing the Yellow Creek/Back Fork water project. I was also very involved initially in the water project for the West Fork and Sand Ridge area. I worked to acquire walking tracks for Wayne Underwood Field and the upper West Fork Park. I am very committed to the citizens of our community, and if I am elected, will strive to make our county a better place to live.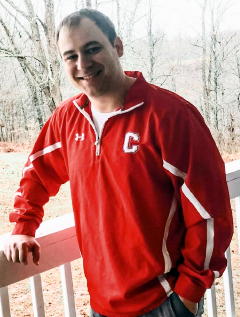 My name is Matt Walker, and I am asking for your vote for the office of County Commissioner.
The son of Mike and Debbie Walker, I was raised in Calhoun County and currently live in Mount Zion with my wife Sarah and our three children, Jude, Nyla, and Ellis. I am a health and physical education teacher at Calhoun Middle High School, as well as a real estate agent with Country Escapes Realty, having procured my real estate license in 2015.
After graduating from Calhoun Middle High School in 2003, I went to Glenville State College earning a Bachelor of Arts in education. I have been a teacher at CCMHS for eleven years. While being a teacher in Calhoun County I was a coach for the varsity football team. After three years of coaching football, I switched sports and started the varsity golf team. To raise the needed funds, I organize and run golf events and various other activities.
My wife, children, and I love Calhoun County. God willing, we will always be Calhouners and will raise our three children here. Clearly, I am fully invested in the success and growth of our county.
If I earn your trust - your vote - in the upcoming elections, I will work tirelessly to help the communities and people of this county. I am a very honest, hardworking, and straight forward person who will channel these attributes to serve my fellow Calhoun County citizens. As your elected County Commissioner, I will be committed to making Calhoun County a better place for all families of Calhoun.
Thank you for your consideration. I look forward to getting out and meeting all citizens.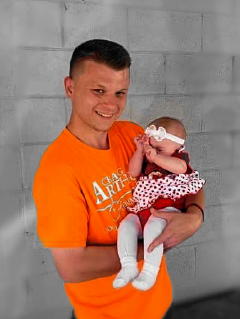 My name is Craig Arthur and I am running as an Independent candidate for County Commissioner. I was born and raised here in Calhoun County. I was taught at a young age that treating others the way God treated us is the most important thing in life after salvation. I have been blessed with amazing role models that have not only taught me to treat all people with dignity, but also the value of an honest days work.
I graduated from Calhoun County with high honors in 2005. I later attended WVUP and Marietta College before finally landing at Glenville State College. I graduated from Glenville State College in 2012 with a Bachelors in Science (with a minor in Psychology). I received my teaching certification from Wheeling Jesuit University shortly thereafter, as a need for science teachers in my home county was brought to my attention. I am certified to teach Chemistry, Biology, Physical Science, Forensic Science, and AC Energy and Power.
Working in my home school for several years I believe has helped me make connections and acquire skill sets that I believe will be beneficial for this county. I have worked with several state and local people to acquire numerous grants to improve the opportunities for the students of this county.
I believe our kids and economy should be our number one priority. If we don't provide them opportunities for the future how long do we really expect them to stay in Calhoun County? If elected commissioner I promise all of you I will use my connections and skills to do my best to increase opportunities for good jobs, increase activities for our youth, enhance the beauty of the county, work to increase and grow small businesses, and treat everyone fairly and honestly.
We need to recognize the great people we have in this county. We have so much more untapped potential in this county that I believe needs to be taken advantage of to improve the lives of all the citizens in this great place. I couldn't imagine living anywhere else, as this place will always have a special place in my heart.
I respectfully ask for your vote in November for a positive change for Calhoun County.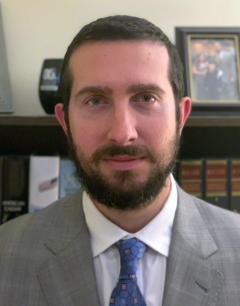 My name is Nigel Jeffries and I am running to be the next Calhoun County Prosecuting Attorney. I would like to ask you for your support, and more importantly, your vote.
My platform is simple. First, I do not believe that a public servant in a county with just over 7,000 residents should ask taxpayers to fund a $98,000 salary. If elected, I propose to reduce my salary by $15,000. Over one four-year term, that reduction in salary amounts to $60,000 in savings.
Next, I propose to utilize the habitual offender statute to address the increasingly troublesome problem of repeat offenders. Some repeat offenders end up doing life on the installment plan and victimize an innumerable number of law-abiding citizens in the process. This must end. A prosecuting attorney may invoke the habitual offender statute to increase sentences for those who make crime a habit.
I have had the wonderful opportunity of speaking with many of you already, but to those whom I have not had the opportunity thus far, I look forward to meeting you and discussing your concerns.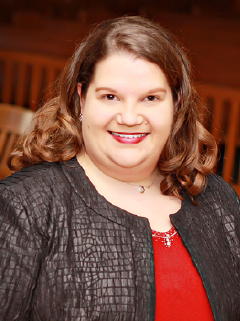 Fellow Calhouners, I am Shannon Johnson, your Prosecuting Attorney and I am seeking reelection. I have been honored to serve as your Prosecutor since 2013 and would be humbled to have your vote in this election.
I graduated from Calhoun County High School in 1995 and earned my Political Science degree from West Virginia University in 1999. I graduated from the WVU College of Law in 2002. After graduation, I served two years as Law Clerk for Judge John Henning in Elkins. I then spent six years as an Assistant Prosecutor in Randolph County where I handled delinquency, juvenile status cases, abuse and neglect cases, and all types of adult crimes. For a period of a year and a half, I opened a private practice where I handled criminal cases, divorces, school grievance hearings, civil litigation, and served as a Special Prosecutor for the City of Elkins. Since 2013, I have been back home serving as your Prosecutor. I am a certified trainer for the WV Prosecuting Attorneys Association and helped teach a week long DUI training for fellow prosecutors. I have presented many workshops on various topics around the state for prosecutors, law enforcement, teachers, medical professionals, and social workers.
In 2008, I was named the WV Young Lawyer of the Year. I served as Treasurer of the WV Prosecuting Attorney's Association and am on the WV Children's Justice Task Force.
During my tenure, I worked with local officials to implement the Handle With Care Program and was appointed to the WV Handle With Care Board of Directors.
I secured grant funding to install a Calming Corner at each county school and secured a court security grant for $15,000 for the courthouse. I have hosted several interns and volunteered many hours in the local schools for various activities and projects.
I am the daughter of the late Sue and Randall Jones and am married to Jeremy Johnson, an Assistant Principal and Athletic Director at Calhoun Middle/High School.
Coming home to Calhoun was absolutely the best decision Jeremy and I could have made. We love being a part of this community. I have worked hard to increase the quality and efficiency of prosecutions here. If I win reelection, I will continue to provide the leadership, integrity, and dedication necessary to be an effective, but fair, Prosecutor. I would appreciate your vote.
Local. Experienced. Proven. Keep Calhoun's Own Working for You.