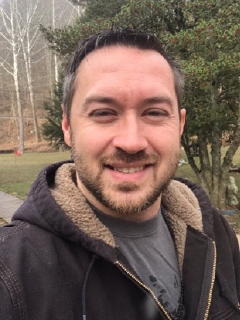 My name is Jeff Starcher. I currently serve as Sheriff of Calhoun County, and I'm seeking re-election in the upcoming election. I am a life-long resident of Calhoun County. I currently live in Arnoldsburg with my wife, Christy, and our children.
I am a Christian and my family and I are members of Clendenin United Methodist Church. I am a 12-year law enforcement veteran and I hold several certifications. I am certified as a law enforcement instructor and teach classes in multiple subjects including firearms, police management and supervision, drug enforcement, and traffic law, among others.
I am a certified law enforcement officer, having graduated the West Virginia Police Academy in 2008. I have served as an officer for the Grantsville Police Department, the West Virginia Public Service Commission, and the Calhoun County Sheriff's Department. The majority of my career has been spent serving in a supervisory position. As your Sheriff, I have worked to build a stronger, more highly-trained, updated department that can more effectively serve the citizens of Calhoun County.
I have worked to bring our office into compliance with standards that make us eligible for grant funding, and have updated the department's policies and procedures manual. In partnership with Calhoun County Schools, we have secured grant funding for a school resource officer placing an officer consistently within our schools. Governor's Highway Safety grant and regular funding has provided for RADAR equipment, and additional pay for overtime patrol efforts. As a result, we have extended our patrol hours to cover evenings and weekends on a regular basis, and have focused efforts on areas of high criminal activity.
We continue to seek further grant funding for future developments. We are aggressively attacking the growing drug epidemic in our community. We have upgraded our vehicle fleet to newer and more reliable vehicles, and have secured all new weaponry. We have improved several court security measures, and have started utilizing the services of reserve personnel to provide more availability and efficient services at no cost to the county.
All of our officers have attended highly specialized trainings to further the versatility, skill set, and professionalism of our law enforcement staff. We have an amazing staff that make all of these improvements possible. We are looking forward to the future and to making the Calhoun County Sheriff's Department increasingly better for service to the citizens of our County. I would greatly appreciate your support. Please cast your vote for four more years of progress on May 12, 2020.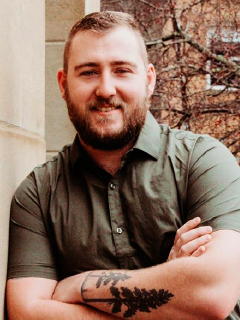 Hello my name is Nathan Allison I am currently seeking the position of Sheriff in Calhoun County and I hope to have your support this upcoming election! I was born and raised in Glenville West Virginia, but now I currently live on Philips Run In Calhoun County going on 3 years now. I am the son of Mark Allison who currently resides in Exchange in Braxton County with his wife, Also the Son of Ellen Minney who resides in Sand Fork in Gilmer County. I'm a graduate of Gilmer County High School, and attended the Gilmer-Calhoun Career Center where I further studied Criminal Justice.
After graduation I dove straight into the Oil&Gas Industry as many of us did. All along I knew deep down I had the fire and passion to serve my community and its people by becoming a Police Officer. Glenville PD hired me as a Patrolman to work within the city limits to protect and to serve my community and its people. While I was a patrolman in Glenville we made it a better and safer place for the citizens of Gilmer County, not only for our families but others as well. We were Awarded with Golden plaques 3 years in a row for Traffic and Public Saftey, I want to do that and then some if Elected Sheriff of Calhoun County.
I live with my fiance Desma Houchin, her two children (Haygan 5) (Grayleigh 12) my daughter (Baylee 4) and child number 4 due any day now! I want to better the County not only for my family but yours as well. The drug epidemic is on the rise not just in Calhoun County but other surrounding Counties as well. But this is where we live, this is where we are raising our children and we want the best out of life for them. We need to take this matter seriously as it is quickly taking over our county! I will have an open door policy for the Community, for you, are the ones that I will serve! I will be fair and just, and uphold the law in and out of the courtroom. You will be able to call me at anytime day or night for questions, concerns, or anything where the law needs to be enforced.
If elected, I would like to implement patrols throughout the entire county to ensure you and your family's well being and safety. I also want the youth more involved outside of school affiliated activities so they don't get caught up in the negative things that reside around them. Our youth is the future of Calhoun County, we need to give our kids hope and security that everyone deserves in the community.
I will continue to campaign and talk with the citizens of Calhoun County to earn your votes this upcoming Election! I will Greatly appreciate your votes and the chance to serve as your County Sheriff. I will be the peoples Sheriff and the sheriff you can rely on! Thank you everyone for your continued support! Vote Change You Can Trust!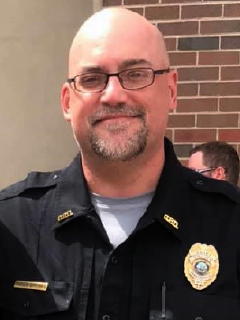 My name is William Craig Gherke and I am seeking your support in the upcoming election for Sheriff of Calhoun County. I have lived in Calhoun County most of my life moving away for a year moving back because it didn't feel like home. My parents have been longtime residence of Calhoun County, my father retiring from Dominion Transmission and my mother from the Calhoun County Banks. My paternal grandparents were the owner/operator of Gherke's Department store in Grantsville and my maternal grandparents were the owner/operator of Stalnaker's Grocery in Annamoriah. I currently live on Phillips Run with my wife Janet Gherke who is employed by Minnie Hamilton Health Systems.
It been an honor to serve the citizens of Calhoun County for the past 25 years with the Calhoun County Sheriff's office, the Grantsville Volunteer Fire Department, Calhoun EMS, and currently with the Grantville Police Department. I will continue to serve to the best of my ability.
While working for the Calhoun Sheriff's Department I received on the job training from 2 past sheriffs and 2 state troopers. While working for the Sheriff's Department I assisted with home confinement, court security, and animal control calls. I also assisted the office employees with taking taxes as well as concealed weapons permits, license plates and day to day operations of the Sheriff's Department.
I am currently a member of the Grantsville Volunteer Fire Department where I have served the community for the past 25 years. I currently hold the rank of Assistant Chief, and held the rank of Chief for 8 years. While serving on the department I have been involved in the upgrading of truck and equipment to better serve the citizens of Calhoun County.
I worked at Calhoun EMS for 13 years starting out as a volunteer ambulance driver working up to a paid EMT working with that rank for 8 years then going to the Calhoun Sheriff's Department. I have served as the Chief of police in Grantsville since 2016. While working for the police department we have received the Gold Traffic Safety Award since 2016. I have worked with the Eric Workman Foundation and received a bulletproof vest donated to the department. I have also assisted the Sheriff's Department and State Police with calls in the county.
I would be honored to have your support for Sheriff and continue to serve the citizens of Calhoun County.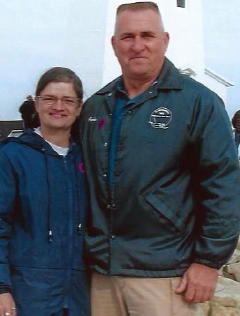 My name is Charles McCroskey.I am a Democratic Candidate for Calhoun County Sheriff . My wife, Sherry (Nichols) and I are 1979 Calhoun County High School graduates who married shortly after graduation. We recently celebrated our 40th wedding anniversary. We have lived and raised two children in Calhoun County. I am a member of Grantsville Volunteer Fire Department, and a Search and Recovery Certified Scuba Diver.
I began my police training in 1980 with West Virginia State Police and am a graduate of the West Virginia State Police Academy. I hold several training and instructor certificates.
My work experience include Spencer Police Dept. 1981-1982, Calhoun Sheriff Dept. 1982 as Chief Deputy for Alan Parsons until his departure in 1988. Grantsville Police Chief 1988-2003 Glenville Police Dept. 2003-2006. In service to my country I have served in Afghanistan starting 2006, where I trained Afghani police at Kandahar Police Academy, with the Marine Corps for several years. I later relocated to Air Borne to field train Afghani police officers, it was there I was injured in a bombing incident and discharged.
Returning to the states in 2014 I served as deputy to Sheriff Carl Ballengee until my retirement in 2017. I am presently employed as part time officer with Grantsville Police Dept.
My wife and I attend Enon Baptist Church. I am also part of and support Calhoun Men's Christian Club. I am a Christian who has always done my best to help and support the people.
I have over 30 years of law enforcement experience, I feel my calling is to stand and serve the people of Calhoun County to the best of my skill and ability.
No Submission Warren Basnett (R) Sheriff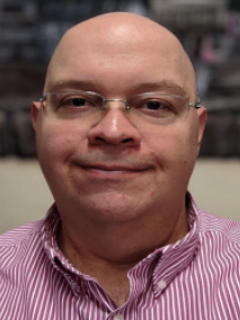 Rick Postalwait
I have worked for the Citizens of Calhoun County since 1994, serving as a Magistrate of Calhoun County since 2001.
As Magistrate, I spent 8 years as a member of the WV Supreme Court- Magistrate Training Committee. I served on the Magistrate Association Board as a representative for the 2nd District. I continue working with the Supreme Court Administration and other agencies to improve the Magistrate Court System and better meet the needs of our Citizens.
I believe that as citizens and taxpayers everyone has a right to speak directly with their Elected Officials. As Magistrate I have practiced and will continue to practice an "Open Door Policy". I may be contacted at work (304)354-6651 or at home (304)354-9140. If we are not friends on Facebook, please send me a request!
As an elected official, I work for the people and feel each person should be comfortable coming to the office, knowing that they will be treated fairly and with the respect they deserve.
Upon assuming the duties and responsibilities of this office in 2001, I took the following Oath of Office: "I, Richard Postalwait, do solemnly swear or affirm that I will support the Constitution of the United States and the Constitution of the State of West Virginia, and that I will faithfully discharge the duties of MAGISTRATE OF CALHOUN COUNTY, WEST VIRGINIA, to the best of my skill and judgment, so help me GOD."
Today, I am under that same pledge, and if re-elected will continue to faithfully discharge the duties of this Office to the best of my abilities.
Vote for Professionalism, Vote for Experience, Vote for Knowledge. Re-Elect Rick Postalwait as your Magistrate - I thank you for your support.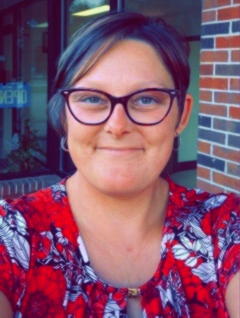 My name is Lora Davis and I am proud to serve you as a Calhoun County Magistrate. I was born and raised in Calhoun County, and I currently live in Arnoldsburg with my fiancé, David Vineyard, his 15-year-old son, Garrett, and my 10-year-old son, Brody.
I was appointed to the office of Magistrate by The Honorable Judge David W. Nibert in August 2015 to the unexpired term of former Magistrate Teresa Robinson upon her retirement. I filed to run in the 2016 election and was elected to a four-year term.
I am the daughter of the late Claude "Butch" Davis, III and Robin Kerby-Springston. I graduated Calhoun County High School in 2001 and Glenville State College in 2005 with a Bachelor's Degree in Criminal Justice. After graduating college, I worked for R. Joseph Zak, Attorney at Law, in Charleston at his private law practice. I then returned to Calhoun County to work as a legal assistant in the Calhoun County Prosecuting Attorney's Office.
I then felt called to work in a career that would allow me to directly help children and families, and I began working as a contracted family services provider for nine years. It was during my time as a services provider that I was appointed to be a Calhoun County Magistrate.
The desire to help people that drove me throughout my career as a family services provider still guides my work as a Magistrate. As a Magistrate, I have applied the rule of law fairly while also helping individuals find substance abuse treatment - a daunting task in an area that doesn't have an abundance of addiction treatment resources.
Throughout my years of service as your Magistrate, I have presided over hundreds of felony cases, over 1,000 misdemeanor cases, small claims civil cases, mental hygiene hearings, domestic violence proceedings, emergency child removal ratification, search warrants, and juvenile cases.
I feel that my education and experience make me the best qualified candidate for the job. As the first point of contact the public has with the court system, I have always ensured to have an open-door policy for the citizens of Calhoun County.
I will continue to be available to serve you, and I look forward to meeting you as I campaign to earn your support.
On May 12, 2020, please re-elect Lora Davis for Calhoun County Magistrate, Division II.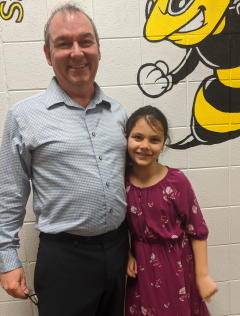 My name is John Frail and I am running for District 1 Magistrate for Calhoun County.
My parents are John and Cheryl Frail, from Scott Depot, WV. My parents still live in the house where I grew up. I have a sister, Julie Frail. My first trip to Calhoun was in 1998 to attend the West Fork horse show and I loved it at first sight. I met Tom Collins, Jackie's dad and her mother, Linda Goodwin and knew they were great people.
Jackie and I co-parent our daughter, Emma Frail, who attends Arnoldsburg Elementary. Jackie married John Allen and they provide a wonderful step family for Emma. I currently live in Mount Zion. I earned my Bachelor's Degree in Communications from West Virginia State University in 2004.
In 2005, I was hired by a court reporting firm, Jackson and Associates in Charleston, WV, where I filmed sworn testimony for attorneys, worked with production of transcripts, scheduling depositions and office management duties. In 2010, I started my business, John Frail Legal Video, Inc. and I started substitute teaching in Calhoun. I really want the best for our students and enjoy working with them. I still have my business and substitute teach.
I'm seeking the District 1 magistrate position, because I have a great desire to serve the wonderful people in our county. Calhoun is rich with hard working folks who selflessly volunteer their time and money to create a loving environment for our children to grow and develop into strong individuals. Our children are the heart of the county and I will do everything I can to protect them and keep them safe. I will enforce the laws and follow procedures in a fair and just manner, while treating our community with respect. As magistrate, I will be an ambassador for the county; Calhoun is my home and I enjoy living here.
I will meet as many residents as I can before the May 12th election, feel free to contact me at any time with any questions or concerns you may have about my campaign to represent you. Thank you for your time and your support. I would greatly appreciate your vote on May 12th.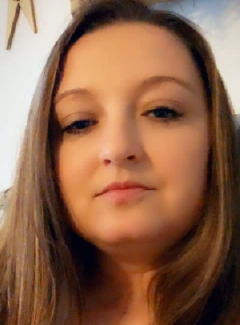 Hello, my name is Kari Jarvis. Most of you that do know me know me as "Kari Cole". I am the daughter of Terry Jarvis Fowler, and the granddaughter of Thelma Carte and the late Gary Jarvis. In 3rd grade I moved to Braxton County. Even though I left Calhoun County it always held a special place in my heart. I came back to Calhoun every chance that I had.
In 2004, I graduated from Braxton County High School. I joined the United States Navy while attending high school, I left for basic training just a week after graduating. I worked as an Operations Specialist. While serving my country I earned the National Defense Service Medal, Global War on Terrorism Service medal and Global war on Terrorism Expeditionary Medal. After serving, I came back to Calhoun. In 2012 I received my Associates Degree in Business Management and accounting. In 2018 I received my Licenses of Practical Nursing. I currently work at Roane General Hospital and Clay Health Care, as an LPN. I have worked at Roane General Hospital for almost 3 years.
I currently live in Orma, I reside with my two children Andria "Kole" whom is 12 and Kolton "Duke" whom is 9. If I am elected magistrate I would like to focus on morals, ethics and equality. I believe everyone deserves a second chance, and some people are just in the wrong place at the wrong time, but when you are a repeat offender and continue to not be punished strongly enough, have not been offered help or get a simple slap on the wrist repeatedly, this has become an issue within the community. Personally, I have seen the effects of this. If someone is a repeat drug offender, how do they continue to get a small fine, community service or probation? These offenders are the ones supplying our children and loved ones with these substances that could potentially ruin or cost someone their life.
If I am elected as your district II magistrate, I will not use my position to my advantage to help slide crimes under the rug or have them fall at the wayside. As a magistrate it is our responsibility to ensure that the West Virginia Code and the Rules of Procedure is maintained. It is our duty to uphold the law no matter who the offender is and no matter the charge. I will take proper action to ensure the law is held to its most fitting in my courtroom.
I will be out campaigning, meeting members of the community and hanging those signs. Please feel free to stop, approach, or even call me. I am here for you, the residents of Calhoun County. I hope to earn your vote but more importantly gain your trust that I will do right by Calhoun County if, elected. Thank you for your vote support.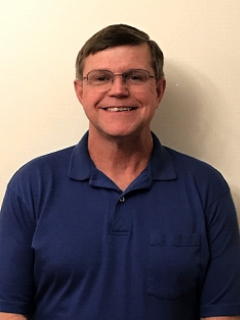 My name is Rick Sampson, I am seeking election as County Commissioner. I was born and raised in Calhoun County and graduated from Calhoun County High School. I am currently employed at Hardmans Home Center in Grantsville and also am a substitute bus driver for Calhoun County Schools. I reside near Grantsville, with my wife and have been a farmer for thirty years. We have three adult children and are members of First Baptist Church in Grantsville.
I owned and operated a hardware store for eighteen years, and operated an assisted living home for eleven years. I have served on various boards, including, CRI, FRN, Community Foundation, Little Kanawha Area Development Corporation, and am currently president of the Little Kanawha Transit Authority. While president of the Little Kanawha Transit Authority, we have been able to continue to serve the citizens of the counties of Calhoun, Roane, Jackson, and Gilmer, and have built a facility located at Mt. Zion.
During my previous term as county commissioner, I was very involved in finishing the Yellow Creek/Back Fork water project. I was also very involved initially in the water project for the West Fork and Sand Ridge area. I worked to acquire walking tracks for Wayne Underwood Field and the upper West Fork Park. I am very committed to the citizens of our community, and if I am elected, will strive to make our county a better place to live.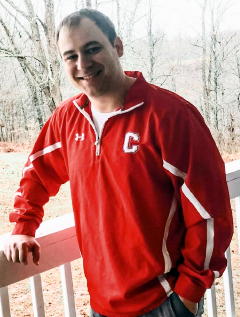 My name is Matt Walker, and I am asking for your vote for the office of County Commissioner.
The son of Mike and Debbie Walker, I was raised in Calhoun County and currently live in Mount Zion with my wife Sarah and our three children, Jude, Nyla, and Ellis. I am a health and physical education teacher at Calhoun Middle High School, as well as a real estate agent with Country Escapes Realty, having procured my real estate license in 2015.
After graduating from Calhoun Middle High School in 2003, I went to Glenville State College earning a Bachelor of Arts in education. I have been a teacher at CCMHS for eleven years. While being a teacher in Calhoun County I was a coach for the varsity football team. After three years of coaching football, I switched sports and started the varsity golf team. To raise the needed funds, I organize and run golf events and various other activities.
My wife, children, and I love Calhoun County. God willing, we will always be Calhouners and will raise our three children here. Clearly, I am fully invested in the success and growth of our county.
If I earn your trust - your vote - in the upcoming elections, I will work tirelessly to help the communities and people of this county. I am a very honest, hardworking, and straight forward person who will channel these attributes to serve my fellow Calhoun County citizens. As your elected County Commissioner, I will be committed to making Calhoun County a better place for all families of Calhoun.
Thank you for your consideration. I look forward to getting out and meeting all citizens.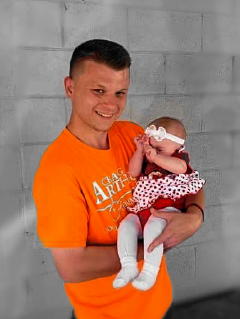 My name is Craig Arthur and I am running as an Independent candidate for County Commissioner. I was born and raised here in Calhoun County. I was taught at a young age that treating others the way God treated us is the most important thing in life after salvation. I have been blessed with amazing role models that have not only taught me to treat all people with dignity, but also the value of an honest days work.
I graduated from Calhoun County with high honors in 2005. I later attended WVUP and Marietta College before finally landing at Glenville State College. I graduated from Glenville State College in 2012 with a Bachelors in Science (with a minor in Psychology). I received my teaching certification from Wheeling Jesuit University shortly thereafter, as a need for science teachers in my home county was brought to my attention. I am certified to teach Chemistry, Biology, Physical Science, Forensic Science, and AC Energy and Power.
Working in my home school for several years I believe has helped me make connections and acquire skill sets that I believe will be beneficial for this county. I have worked with several state and local people to acquire numerous grants to improve the opportunities for the students of this county.
I believe our kids and economy should be our number one priority. If we don't provide them opportunities for the future how long do we really expect them to stay in Calhoun County? If elected commissioner I promise all of you I will use my connections and skills to do my best to increase opportunities for good jobs, increase activities for our youth, enhance the beauty of the county, work to increase and grow small businesses, and treat everyone fairly and honestly.
We need to recognize the great people we have in this county. We have so much more untapped potential in this county that I believe needs to be taken advantage of to improve the lives of all the citizens in this great place. I couldn't imagine living anywhere else, as this place will always have a special place in my heart.
I respectfully ask for your vote in November for a positive change for Calhoun County.
Editors Note: Mr. Arthur will not appear on the Primary Election Ballot - He will however be on the General Election Ballot in November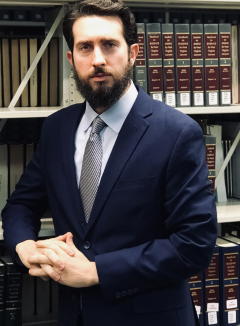 My name is Nigel Jeffries and I am running to be the next Calhoun County Prosecuting Attorney. I would like to ask you for your support, and more importantly, your vote.
My platform is simple. First, I do not believe that a public servant in a county with just over 7,000 residents should ask taxpayers to fund a $98,000 salary. If elected, I propose to reduce my salary by $15,000. Over one four-year term, that reduction in salary amounts to $60,000 in savings.
Next, I propose to utilize the habitual offender statute to address the increasingly troublesome problem of repeat offenders. Some repeat offenders end up doing life on the installment plan and victimize an innumerable number of law-abiding citizens in the process. This must end. A prosecuting attorney may invoke the habitual offender statute to increase sentences for those who make crime a habit.
I have had the wonderful opportunity of speaking with many of you already, but to those whom I have not had the opportunity thus far, I look forward to meeting you and discussing your concerns.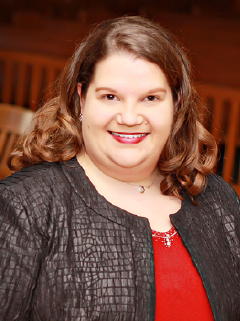 Fellow Calhouners, I am Shannon Johnson, your Prosecuting Attorney and I am seeking reelection. I have been honored to serve as your Prosecutor since 2013 and would be humbled to have your vote in this election.
I graduated from Calhoun County High School in 1995 and earned my Political Science degree from West Virginia University in 1999. I graduated from the WVU College of Law in 2002. After graduation, I served two years as Law Clerk for Judge John Henning in Elkins. I then spent six years as an Assistant Prosecutor in Randolph County where I handled delinquency, juvenile status cases, abuse and neglect cases, and all types of adult crimes. For a period of a year and a half, I opened a private practice where I handled criminal cases, divorces, school grievance hearings, civil litigation, and served as a Special Prosecutor for the City of Elkins. Since 2013, I have been back home serving as your Prosecutor. I am a certified trainer for the WV Prosecuting Attorneys Association and helped teach a week long DUI training for fellow prosecutors. I have presented many workshops on various topics around the state for prosecutors, law enforcement, teachers, medical professionals, and social workers.
In 2008, I was named the WV Young Lawyer of the Year. I served as Treasurer of the WV Prosecuting Attorney's Association and am on the WV Children's Justice Task Force.
During my tenure, I worked with local officials to implement the Handle With Care Program and was appointed to the WV Handle With Care Board of Directors.
I secured grant funding to install a Calming Corner at each county school and secured a court security grant for $15,000 for the courthouse. I have hosted several interns and volunteered many hours in the local schools for various activities and projects.
I am the daughter of the late Sue and Randall Jones and am married to Jeremy Johnson, an Assistant Principal and Athletic Director at Calhoun Middle/High School.
Coming home to Calhoun was absolutely the best decision Jeremy and I could have made. We love being a part of this community. I have worked hard to increase the quality and efficiency of prosecutions here. If I win reelection, I will continue to provide the leadership, integrity, and dedication necessary to be an effective, but fair, Prosecutor. I would appreciate your vote.
Local. Experienced. Proven. Keep Calhoun's Own Working for You.

No Submission Jason Nettles (Democrat)

No Submission Jim Gregory (Non-Partisan
Kevin Cunningham (Non-Partisan)