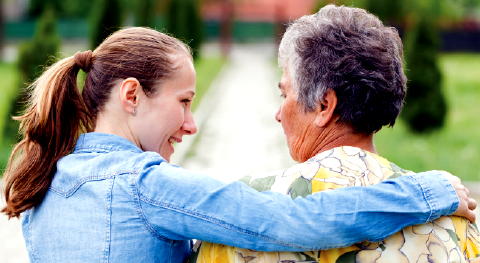 Open Your Home To Someone In Need
An opportunity to help others ... Are you someone who really enjoys caring for others and would like to open your home to someone who is disabled and in need of daily care?
Do you have room in your home to care for others who need assistance?
The Adult Family Care program provides the protection and security of family living for adults who need and desire the support. The program offers them the opportunity to live within a family unit, where they can function individually.
Requirements for all providers:
• Must meet certain fire, safety, sanitation and health standards
• Cannot accept more than three residents
• Must provide adequate living space and nutritious meals for each adult placed in their home
• Must be willing to accept an adult without regard to race, creed or national origin
• Financially independent prior to entering the program
DHHR provides all training, at no cost, to interested applicants. The provider's home must also receive approval for safety standards from DHHR before the adults can be placed in their care.
Those who are interested in participating in Adult Family Care Program may call their local DHHR [Department of Health and Human Resources] or visit   dhhr.wv.gov