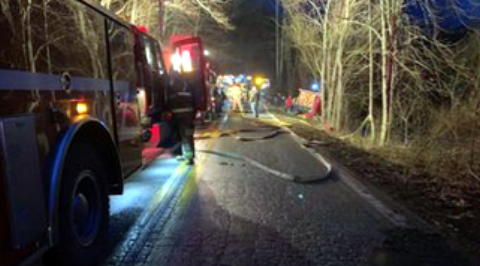 A Roane County volunteer firefighter has died in the crash of a fire truck responding to a fire Saturday afternoon.
He has been identified as Mark Horwich.
The fireman, a member of the Spencer-Roane VFD driving a Clover Ridge VFD truck, was enroute to a structure fire on Big Sandy Road near Amma. The truck was on its top in the creek when responders arrived.
The Walton VFD also responded to the blaze.
The road has been closed for several hours.
First reports said the incident was in the Walton area.
A medical examiner was called to the scene.
The firefighter's name has not been released.