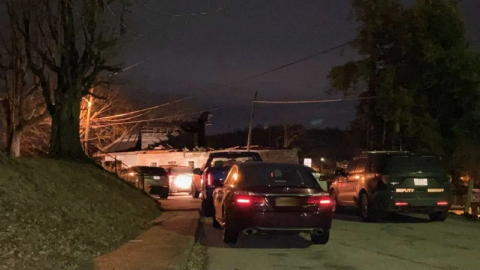 Jan. 13,2020 - Roane County authorities have not released details related to a Friday night incident involving gunfire in Spencer, which caused law enforcement to be called from neighboring counties, and the death of a man.
Daniel Payne was reported to be dead following the incident and his body was taken to the State Medical Examiner.
A neighbor told TV news that she believed Payne killed himself, related to a domestic incident.
10 AM Jan. 11, 2020 - A man is dead following reported gunfire in Spencer Friday.
Authorities have yet to release information on what was reported to be a domestic situation with gunfire, saying a woman fled from a Center/Claude Street house.
Authorities sent the body to the WV Medical Examiners Office.
Sources identified the man as Daniel Payne, yet to be confirmed by authorities.
Regional law enforcement was summoned to Spencer following the 9 p.m. incident.
More details will follow.
REGIONAL LAW ENFORCEMENT RESPONDING TO GUNFIRE IN SPENCER - Woman Exits House, Shots Fired By Suspect 1/10/2020 9 PM -Spencer law enforcement called for police back-up about 9 p.m. for what was described as a domestic dispute with gunfire in downtown Spencer.
State Police say a female exited the home and shots were fired by a suspect.
The incident reportedly is happening on Center Street/Claude Street which is located one block from the town's Main Street.
State Police and the Calhoun Sheriffs Department is responding to the assistance call.
Some officers have been staged on streets adjacent to the incident.
Calhoun EMS responded to the scene and is staging.
No other details available at midnight.