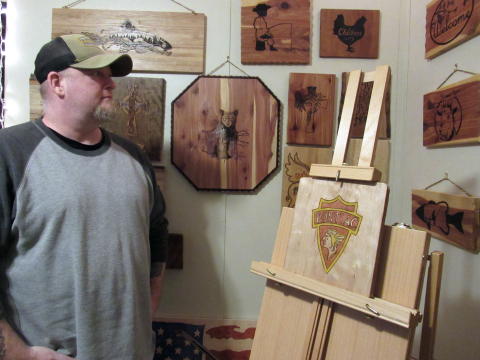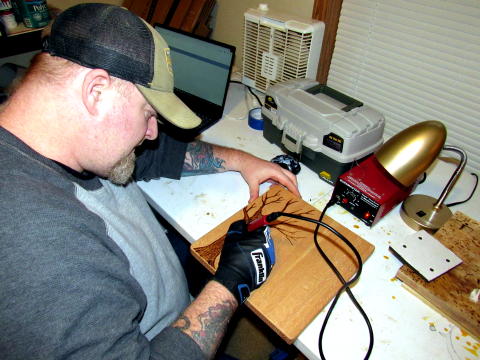 Gerlach creates beauty in wood
A Calhoun man has been producing a number of specialty wood designs. some of them being commissioned by customers around the USA.
David Gerlach moved to the backwoods of Calhoun County two years ago, coming from Pittsburgh. "Its made a real change in life," he said, moving from a crime-ridden neighborhood.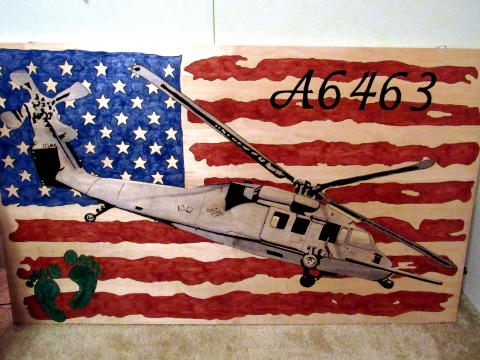 One of Gerlah's commissioned wood pieces
He said doing the artistic wood designs, while very laborious, has been a challenging reward with his business "Gerlach Rustic Wood Designs." (304-354-7829).
Gerlach lives in the suburbs of Hur and Joker.
He is gratified that his small business is growing.
"We love the quiet here," he concluded.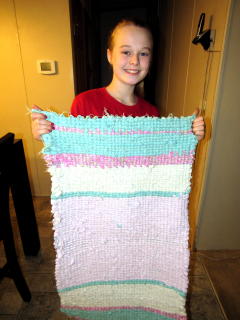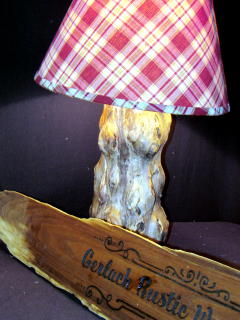 (L) Rylie Gerlach creating her own handcrafted
rugs and (R) a Gerlach sample of lamp crafting