10/26/2019 - Calhoun deputies Myers and Raines did a traffic stop in the Rt. 16, Chloe area Friday night on Cody Alan Little (left) who identified himself as a female under the name of "Courtney Lewis."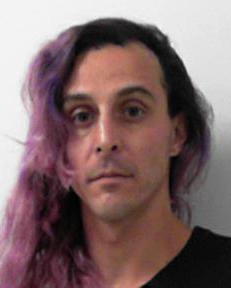 A report said he gave the deputies a difficult time, advising them that they were violating his constitutional rights by inquiring his name and identity, recording their comments and requesting to speak to their supervisor.
Sheriff Jeff Starcher responded to the traffic stop, after which Little produced an issued ID through Pennsylvania, after running a criminal history check, it was discovered Little had extraditable warrants out of the State of Pennsylvania.
Records indicate Little was originally a resident of Orma, and had been arrested in Calhoun in 2015 on fugitive warrants.
He was taken to Central Regional Jail.
10/25/209 The Calhoun Sheriffs Department stopped a vehicle on on State Rt. 16, the Chloe area, about 8 p.m. Friday.
Police reported that the driver was uncooperative in providing driving credentials or personal information, based on "constitutional rights."
Calhoun Sheriff Jeff Starcher arrived on the scene with other officers and was able to identify that a subject was wanted on warrants in Pennsylvania, reportedly with an extensive legal history.
At least one person, was arrested.