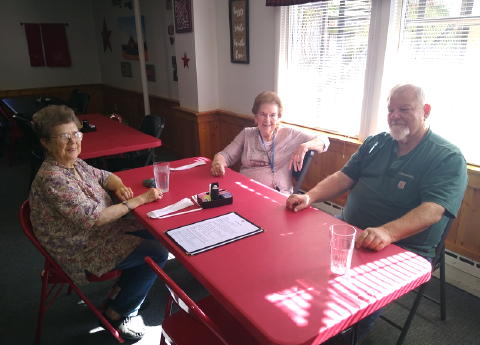 (Left-Right) Customers Sandy Marshall and
Katheryn Kerby, with owner, Carl Roberts
Charlie Brown Kerby (left) with Joshua
Beauvais, manager of the Red Devil Inn
Grantsville's new Red Devil Inn and Restaurant is now open on Main Street.
The restaurant has a complete menu, with daily specials, and a large comfortable dining room.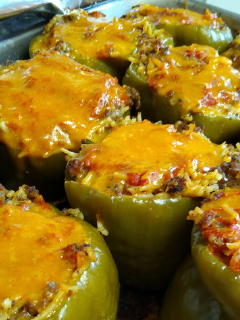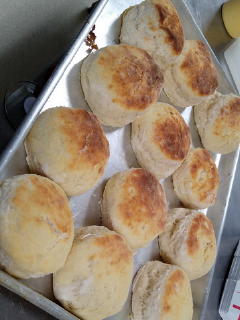 Featured specials include, stuffed peppers, home
made buttermilk biscuits. Follow Red Devil Inn &
Restaurant on Facebook, to learn daily specials.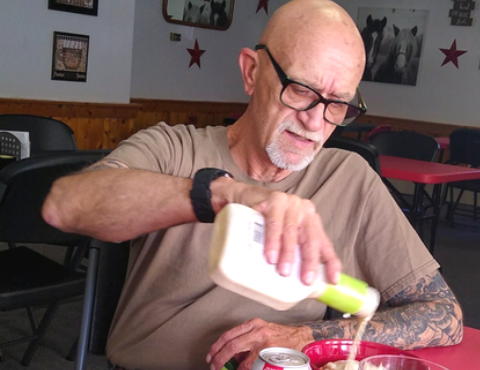 Customer, Rod Godfrey enjoying meal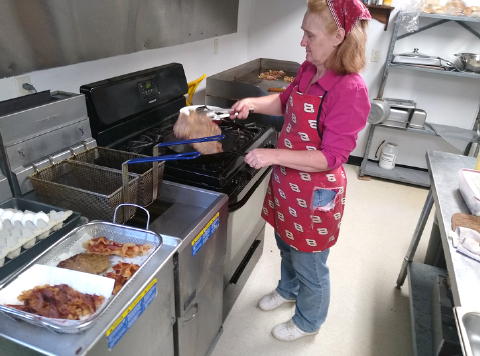 Cook Sue Scott prepares meals in the immaculate kitchen
Rooms can be rented at a monthly, weekly, or daily rate.
All utilities included as well as cable TV and Wifi.
All rooms furnished with full size beds, linens, dressers, mini fridge, and chair.
Off street parking behind the motel.
Daily Rate for single bed $50.00
Daily Rate for Two Beds $65.00
Weekly for Single bed $175
Weekly rate for two beds $200
Monthly rate for single $650
Monthly rate for two beds $750