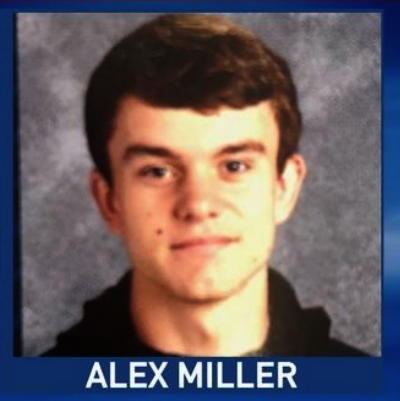 A funeral service for a Roane County football player who died and collapsed Friday at a football game will be held Saturday, Sept. 21, at the high school.
The services for Alex Miller, 17, will be 4 p.m. at Roane County High School.
Visiting hours will be 11 a.m. until the time of the service at the high school. The body will be cremated after the service with the burial of his ashes at a later date at Short Cemetery, Boggs Fork.
ROANE FOOTBALL PLAYER DIES AFTER COLLAPSING AT CLAY GAME - "Absolute Definition Of What A Human Should Be"
9/14/2019 9:30 AM - The Roane County community is mourning the loss of a Roane County High School player who died after suddenly collapsing on the football field at Clay County during a game on Friday night.
According to Roane County school officials, senior Alex Miller has died.
The loss of this young football player is being felt across the Mountain State and even across the country. Hundreds of condolences have been offered by other area high school football programs and programs from other states as well.
Miller was described as a person other people gravitated toward. He was a natural leader according to friends and one who could always be counted upon.
"He took me to church with him every Sunday to his youth group. He really helped me reconnect with God. He never had anything mean to say and was always helping anybody. He was the absolute definition of what a human should be."
Assistant Coach John Gray offered some of the highest praise, "Outstanding kid, first class, great student, great character, the kind of kid you would want to call your son."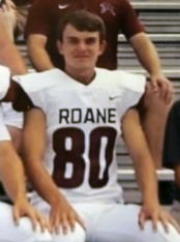 "The Roane County community suffered a tragic loss last night with the passing of Alex Miller. Roane County High School will open its doors at noon today for the students to be with one another during this difficult time. Counselors, local pastors, teachers, parents and friends will be available as our community continues to grieve," according to a post from the school Saturday morning.
Roane County Schools Superintendent Richard Duncan said Saturday morning that the game will not be played Saturday night. "Right now, we're focused on our students and community and have counselors and local pastors ready to support our students and staff," Duncan said.
"The game has been suspended indefinitely pending a decision on its resumption," he said.
"Miller was immediately given emergency medical attention and transported to a local hospital, but these efforts were ultimately unsuccessful," Duncan said in a press release.
Miller collapsed at the end of the 1st quarter, and was immediately given CPR and emergency care, while players of both teams huddled in prayer before saddened spectators, an ambulance taking him to the hospital while CPR continued.
According to a WV SSAC roster, Miller was a senior who played wide receiver and defensive back for the Roane County Raiders.
UNCONFIRMED REPORTS SAY ROANE FOOTBALL PLAYER HAS DIED - Player Collapsed At Clay-Roane Game Friday Night
2:00 AM 9/14/2019 - Several unconfirmed reports to the Hur Herald are saying that a Roane Raiders football player who collapsed during the Clay-Roane game Friday night has died.
Early morning efforts to confirm the incident are ongoing.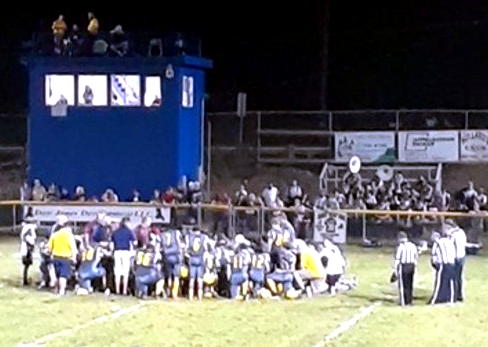 Teams huddle in prayer after a Roane
Raiders player collapses on the field
10:00 PM 9/13/2019 - The Roane County - Clay County football game at Clay has been postponed to Saturday after a player from Roane County passed out on the field and was taken away in an ambulance, according to West Virginia State Police.
Reports from the game said at the end of the first quarter a Roane Raiders player collapsed and went prone near a fence and CPR and oxygen was administered.
The player was removed from the field by Clay EMS.
Those reports said that players huddled in prayer with the crowd in shock, as the game was postponed.