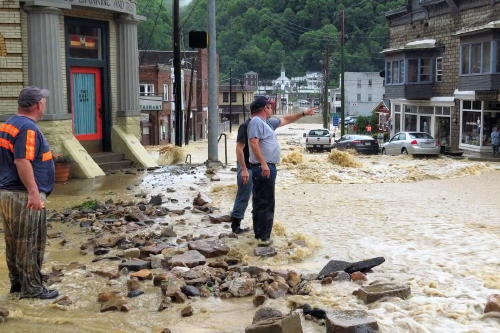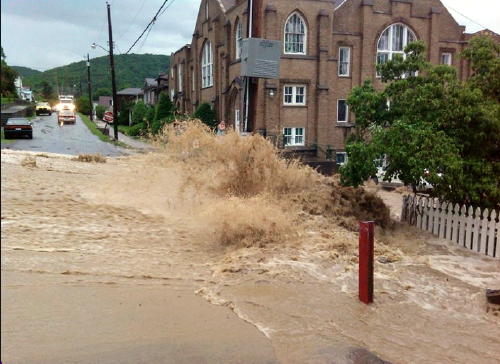 By Bob Weaver
Last week I spent a day in the 2016 flood-ravaged town of Richwood, which has had multiple insult to injury problems for years, from a sinking economy that boarded-up about 30 businesses, including the loss of their schools and the town's only grocery store.
A more result insult appears to be that the town's leaders have siphoned off flood relief money.
I relearned how resilient mountain people are, most of the town's citizens have cleaned their houses and are clinging to each other with hope for better days.
Richwood and Webster Springs were destinations for many Calhoun men in the early 1900s, traveling there to make a living from logging.
Earlier in my life, I spent a decade traveling there to practice the art of trout fishing. In the 1960s the town was fading, imbued with the talented writing of local publisher Jim Comstock, editor of the West Virginia Hillbilly.
Folks there didn't appreciate him much, likely after he wrote a series of articles, in jest, about the sex lives of Richwood women.
The town's current status is a pathetic case study of West Virginia's Republican-led government, who seem to be are blaming some of former governor Joe Manchin's appointees, maybe with some justification.
But they've been in charge for three years
Three years after the devastating 2016 flood, government efforts have completed 57 homes, many modular, slowly drawing down FEMA disaster funds.
Recently, the flood rebuilding money was at risk of having to be returned to the federal government.
About 500 homes had been approved for replacement.
Residents, many angry and depressed, seemed hopeful about the mountain town, which rests in some of the most beautiful scenery between Cranberry and Cheat Rivers.