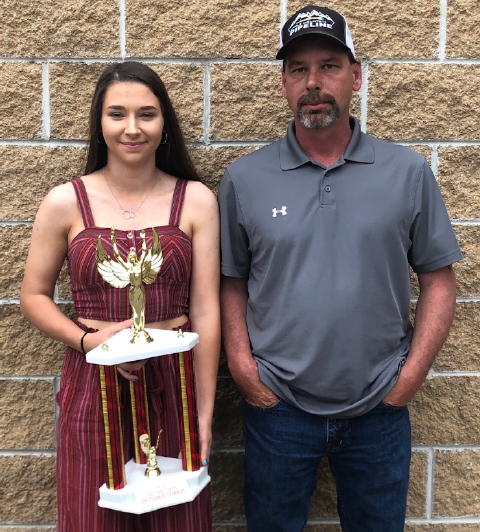 Charlie and Brogan Richards, father-
daughter Calhoun Sports Awards Winners
The prestigious Wayne Underwood Award made its debut in 1970. Bill Queen was the first recipient of this award. Prior to the Wayne Underwood Award being given was an award called the Curtis P. Arts award from 1945-1954 followed by awards like the Alumni Trophy and the American Legion Athlete of the year.
The Lady Red Devil award made its debut in 1994 with Amber Hall being the first to receive this award for a female athlete.
Charlie won his award in 1993, participating in football, baseball and wrestling throughout high school. Brogan is the winner of the 2019 Lady Red Devil Award. She will graduate this Friday, and participated in softball, volleyball, cheerleading and one year of basketball.
The Wayne Underwood & Lady Red Devil awards signify outstanding contributions as athletes who are determined to be deserving of the recognition. These awards are given to a male and female senior every spring at the Calhoun Middle/High School Sports Banquet.