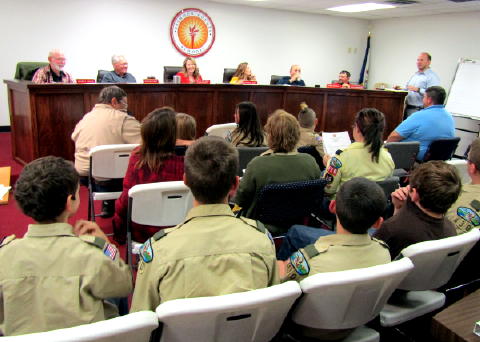 Several students received special recognition at Monday's Calhoun Board of Education meeting.
Two Calhoun students have been selected to participate in the 2019 Macy's Great American Marching Band, Tori Arnold and Raynah Wagonor (Center) with Superintendent Kelli Whytsell (left) and Board President Jenna Jett (right). The band is made up of more than 250 students representing all 50 states and performs in the Macy's Thanksgiving Day Parade. During their time in New York, in addition to rehearsing and performing with the band, Tori and Raynah will tour Madison Square Garden, Times Square, the Theater District and attend a Broadway Musical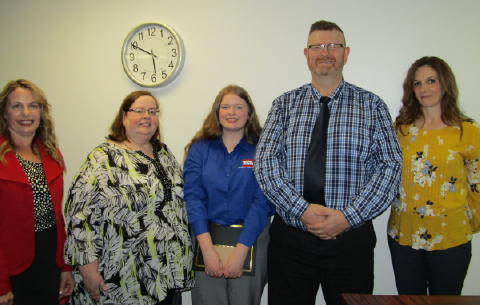 WV TSA (Technology Student Association) Gold Winners were presented to high schievers Christeena Craddock (not shown) and Pepper McCormick (third from left), shown here with her parents and school superintendent Whytsell and board president Jenna Jett.
Awards were presented to Benjamin Knotts and Erika Riggs for successfully completing an accredited four year program to be certified as Advertising and Graphic Design Assistants. Both scored higher than the national average in the program.
Tim Abel was recognized as Service Person of the Year for Calhoun Schools.