Each year Calhoun County Schools nominate four teachers for the Teacher of the Year Award. Each school nominates one teacher to be considered. A committee of three former teachers of the year selects the current Teacher of the Year.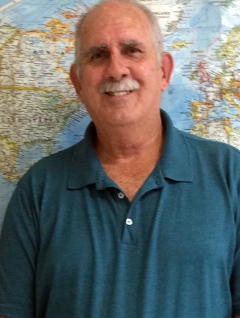 Dan Cosgrove - Mr. Cosgrove retired from the U.S. Navy after a 20-year career and moved to Calhoun County with his family. With a background in education and training in the military, including serving as the Command Training Officer in Puerto Rico, and as an instructor at the National Cryptologic School, he decided to pursue a degree in education, receiving his bachelor's degree from Glenville State College and his master's degree from Marshall University.
He started his public teaching career at Arnoldsburg Elementary School. He also taught at the Middle/High school and then spent 5 years at South Charleston Middle School in Kanawha County.
He came back to the Middle/High School and has been teaching Social Studies in his middle school classroom for the past 11 years. His students have earned many awards and accolades in the social sciences. He takes the most pride in the accomplishments of his students. This is Mr. Cosgrove's 20th year in public education.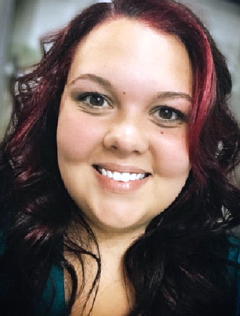 Dana Ferrell - Dana has been teaching at Arnoldsburg Elementary School for five years. She taught first grade for one year and has been in fourth grade since. She is married to Justin, and they have one daughter, Melanie.
One of the most notable things about Dana, is her willingness to go beyond her call of duty. She volunteers much of her time to provide opportunities for her students to be successful in both academic and social situations.
It is 4th grade's responsibility to perform the Christmas play for the annual Christmas program at AES. Dana always organizes and rallies all the kids for this wonderful performance. She uses it as a tool to further her student's education. She works tirelessly to ensure that the performance goes on without many hitches. She thoroughly enjoys watching the kids practice and then perform for parents and community.
Dana has a huge heart, she often spends money out of her own pocket to help out a student in need. She has frequently bought Christmas presents for students who wouldn't have any, otherwise. She will purchase supplies and other items to help a student with projects or just for every day school use.
Dana and her husband, Justin, have completed the PRIDE classes to open their home to foster children.
There are numerous community events and programs that AES has throughout the school year. Dana, being a part of the School Climate PLC, is a crucial part of these events being successful. She collaborates with everyone in her PLC and organizes each event for the school. She often takes on the responsibility of coordinating, ordering supplies, and ensuring a positive outcome for each event.
Dana also co-coordinates the School Social Studies Fair and coordinates the Young Writer's Competition. She evokes a professionalism and dedication to the students and staff at AES that continues the facilitation of learning in her classroom and the community.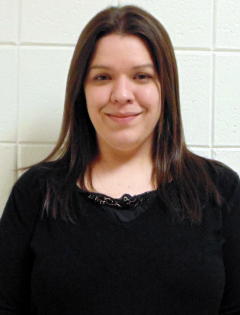 Wendy Batton - Born in Calhoun County in September 1982 and raised in Rosedale WV, Wendy has lived her whole life in central West Virginia. She attended Normantown Elementary and went on to graduate from Gilmer County High School in 2000 as a member of the National Honor Society and a High Honor graduate.
After high school she attended Glenville State College where she obtained a degree in education with a specialization in Social Studies 5-adult, in 2006. During her time in college she completed observations and internships with other schools, but primarily at Calhoun County Middle/High School.
After graduating Wendy began working in Calhoun County as a substitute teacher and tutor coordinator. In 2008 Wendy was given her first official teaching position at Calhoun County Middle/High School and has been there ever since. As well as teaching she has been a Gear Up co-liaison, homebound instructor, and Student Council Advisor. In 2015 Wendy married Adam Batton, and in 2016 they had their first child, Kimber Faye Batton.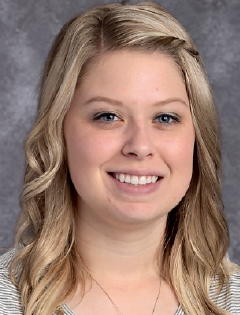 Katelyn Hardway - Katelyn is currently in her fourth year of teaching. She has taught first-grade math and science at Pleasant Hill Elementary School for the last two years. She grew up in Wirt County, WV, but lives in Calhoun with her husband who is from here. Katelyn graduated from Glenville State College in 2015 where she received a Bachelor of Arts Degree in Elementary Education and Social Studies (5-9). She began her teaching career in Clay County as a special education teacher where she taught for two years. During that time, Katelyn obtained a Master's Degree in Special Education from Western Governors University. She enjoys spending time with her family and dogs, traveling, and reading in her free time.
"I chose to become a teacher because of the platform and potential it gives me to help make a difference. My philosophy of education is that all students should have a safe and respectful learning environment that promotes responsibility, individuality, and trust," she says. "I believe every child can learn but all have different learning needs, and it is my job to create a classroom that helps meet those needs. My students know that our room is a safe place and that I will always have an open mind when they confide in me."
Katelyn stressed, "Within the classroom, my students are given opportunities of choice when appropriate to encourage accountability and ownership of their own education. I strive to make learning fun and memorable. I think great teachers must have a passion for what they do and always be open to continuous learning and growing as a professional."