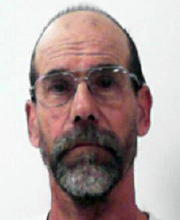 A Calhoun man was arrested Wednesday night and charged with multiple sexual abuse charges.

Frederick Junior Tanner, 59, has been charged with incest, sexual assault first degree, and sexual abuse by a parent, guardian or person of trust.

Altogether he is facing 12 counts.

In a criminal complaint, the officer alleges that Tanner sexually abused a minor male child in 2018-2019 on more than one occasion.

He is in Central Regional Jail with a cash only bond of $230,000.

Calhoun authorities picked up Lyle Nicholas Richards, Jr., 26, Wednesday on a capias warrant and incarcerated him in Central Regional Jail.

He is being held on $25,000 cash only bond.