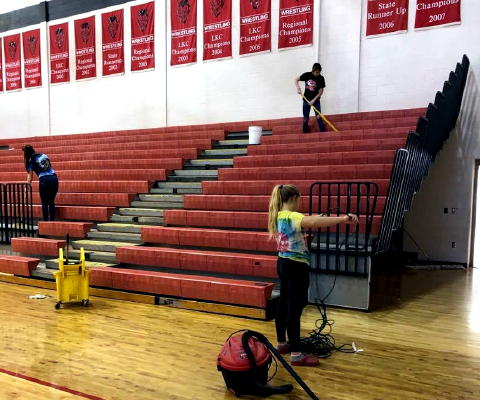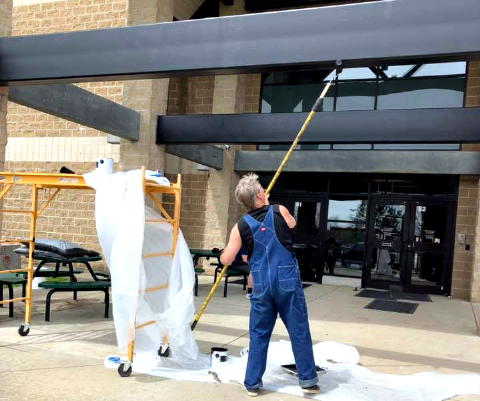 Volunteers across the state are rallying to improve their local parks, public spaces, waterways, hiking trails, sidewalks and streets by participating in the Department of Environmental Protection's WV Make It Shine Statewide Cleanup, which takes place in April.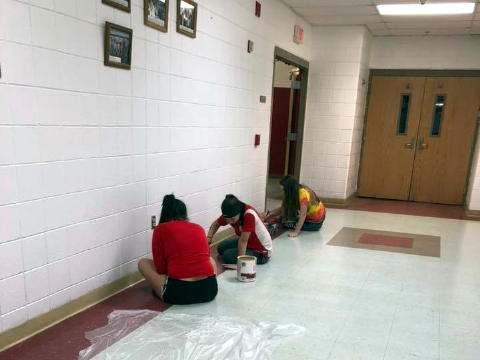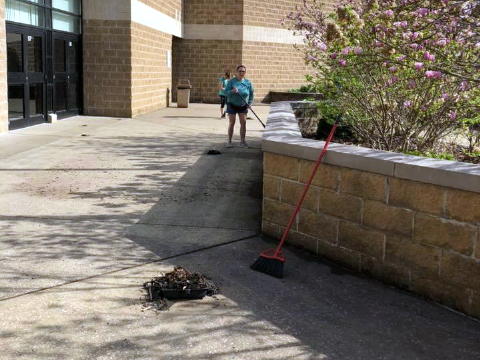 Calhoun Middle-High School's WV Make It Shine activities are part of a larger state initiative. Fifty-one students and community members worked April 13 for eight hours. Activities included beautifying the school area, cleaning walls and floors, painting inside and out, picking up litter and removing weeds, and planting trees and flowers.
The 2018 WV Make It Shine Statewide Cleanup produced phenomenal results with over 240,000 pounds of litter and debris collected by more than 4,800 volunteers.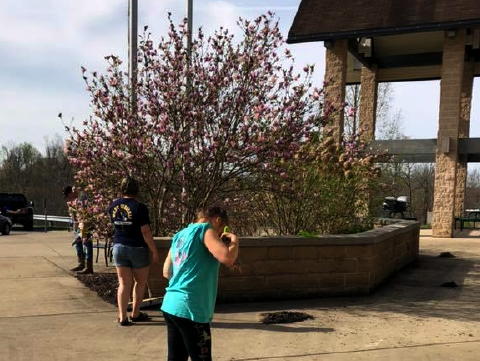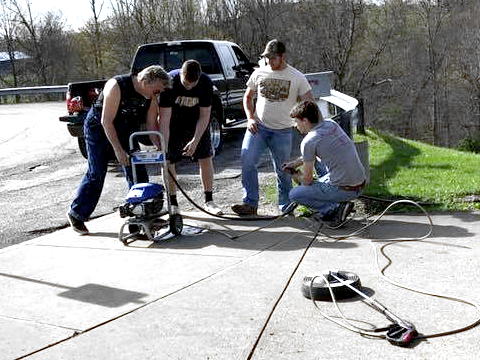 The WV Make It Shine program is part of the Rehabilitation Environmental Action Plan initiative under the West Virginia Department of Environmental Protection. All of West Virginia's volunteer-driven cleanup programs fall under the REAP initiative.