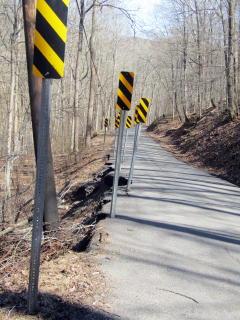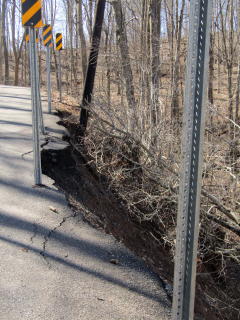 2018 was the wettest year on record, causing many road slips in Calhoun, including one on Goodnight Hill near Leading Creek.
A delegation of citizens appeared Monday at the Calhoun Commission meeting, asking for help to fix the problem.
The slip started in October, 2018 with traffic down to a single lane.
Residents are concerned if the slip worsens access for a number of families in the area is at risk.
Those families could be blocked from any access when water gets over a low water bridge on Leading Creek, which is a frequent occurrence.
The commission passed a resolution to be given to the WVDOT regarding the matter.