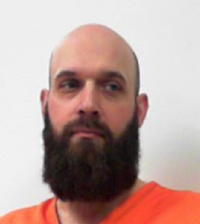 A Calhoun man has been charged with multiple charges related to the alleged sexual abuse of a 16-year-old female. Joseph Alan Lamp, in his 40s, is currently on home confinement in Jackson County.

The charges against Lamp have been filed in Calhoun, where the alleged crime occurred.

Those charges include soliciting minor via computer x3; distribution of sexually explicit material involving minors x2; use of minors in filming sexually explicit conduct x2; use of obscene matter with intent to seduce minor x2, and distribution and display to minor of obscene matter x2.

He has waived the charges to Calhoun Circuit Court.

Using the name of "Smokin' Joe" court records show Internet communications with the juvenile obtained from chat logs and accounts where he facilitated the trading of nude photos.

Court records indicate the conversations and documents were intended to lead to seduction, at one time asking the female to "meet in the county park."

Public records also say that Lamp had been indicated in 2015 in Wood County on two charges of first degree sexual assault and two counts of sexual abuse by a parent, guardian, custodian or other person in a position of trust.

That case appears to have gone to trial in 2017, Lamp being found not guilty.