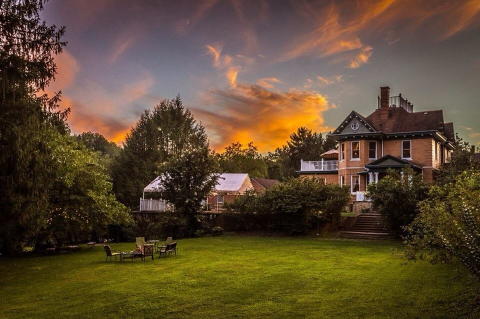 Arnoldsburg Elementary Principal, Charles Thomas recently contacted Tim and Melody Urbanic, owners of Café Cimino Country Inn, to see if they'd be interested in buying excess produce grown by the school's students.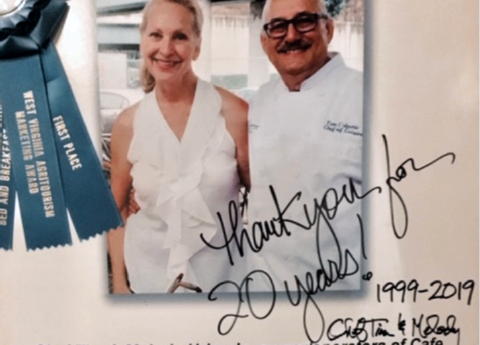 The Urbanic's (pictured above) jumped at the opportunity and now the the first local organic produce, grown by Arnoldsburg students, in their amazing state-of-the-art greenhouse, has arrived at the business, located at 616 Main Street, Sutton, West Virginia. "We look forward to this school to community partnership continuing through the entire growing season," said Chef Tim Urbanic. "and I think it is a wonderful thing that the students provide the fresh produce for their own school cafeteria," he added.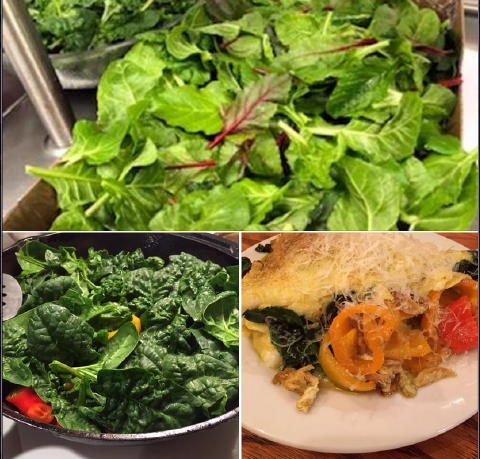 You can come to Café Cimino and enjoy super fresh beet greens, spinach and kale and feel good about supporting these kids in their community endeavor. The Inn serves lunch on Friday-Sunday from 11-2 and Dinner from Tuesday-Saturday 4-9.