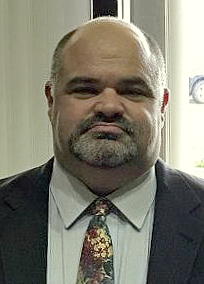 3-8-2019 - While there still is no decision on a new contract for Hancock County Schools Superintendent Tim Woodward, one member of the county board of education announced she will be recusing herself from any vote.

The WV Ethics Commission advised Rosenlieb should not vote on any issues that would financially impact Woodward. No definition was provided for "financially dependent," Rosenlieb said.

Rosenlieb rents an apartment to Woodward's daughter at WVU.

Rosenlieb's recusal leaves four members of the school board to vote on Woodward's contract; board President Michelle Chappell and members Toni Hinerman, Tim Reinard and Dan Kaser.

President Chappell responded to comments from several residents during the Feb. 25 meeting, along with a series of allegations against Woodward.

"This board cannot act on allegations in response to an anonymous note," Chappell said, noting there are procedures in place to register complaints.

Chappell confirmed that currently one grievance has been filed against Woodward, concerning a former employee, and one internal complaint has been filed. She said, however, details of any complaints or investigations remain confidential until action is taken by the school board, which would be done in open session.

2-28-2019 - The Hancock County Board of Education still has not made a decision concerning the contract of Superintendent Tim Woodward.

A packed crowd attended a public meeting Monday that lasted three hours.

Following a 90-minute executive session Monday, the board announced while its assessment of Woodward had been completed, members had not finalized their decision on whether to renew the superintendent's contract.

Woodward did not return with the board following the executive session.

See Video   hancock county residents demand transparceny from board of education

In the meantime board members heard from several county residents discussing a variety of allegations which have been leveled against Woodward through anonymous letters posted and mailed throughout the county.

Much of the discussion by residents Monday focused on the status of Dave Smith, a principal at Oak Glen High; the dissemination of student information and grievance issues with a former county schools employee.

Several residents expressed support for Smith, who they said was transferred from head principal to assistant principal. Some also claimed they had heard of threats to fire Smith.

Eric Cline, who once served as a prevention resource officer in the county, said he is a childhood friend of Smith's, showing support for the administrator and his work at Oak Glen.

"His evaluations have always met or exceeded the standards," Cline said, adding Oak Glen has a 95 percent attendance rate and is ranked the 30th best high school in the state.

Pat Cheney of Chester, encouraged the school board to "do their due diligence," and investigate the claims, expressing concerns over Woodward's leadership.

"I cannot verify all these stories, but the board can," Cheney said.

Cheney also openly called into question the ethics of Woodward's personal relationship with a school administrator, which Cheney identified as Andrea Dulaney, director of student services.

Dulaney responded to Cheney, saying her personal relationships are not related to how well she does her job.

Chris Gillette announced to the board, upon returning from his lunch break Friday, he found a packet of information in his car, which, he said, appeared to be copies of depositions concerning the school board.

"I think it was given to a bunch of people," he said, saying while he doesn't know if the information is true, he expects the board to address the issues. "We're holding you guys accountable."

John Manypenny said he had attempted for several months to bring concerns to the attention of the board in connection to allegations of "targeting and harassment" of teachers.

"If you choose to turn a blind eye, you are doing a great disservice," Manypenny said, noting the particular teacher about whom he was concerned has since retired.

Ed Bowman, a former state senator from Weirton, said he has been contacted many times in recent months over the allegations.

"There's two sides to every story. Both sides deserve to be heard," Bowman said, encouraging the school board to delay action on the contract until an investigation of the allegations can be completed.

Woodward denied the allegations, saying he has an open door policy and is willing to discuss concerns with any resident. He especially took note of the way the accusations were being spread anonymously, calling it "cowardly."

"'Its hurtful and incomprehensible to me that I have to sit here and defend myself," Woodward said. "I have done nothing but put myself out there for these children and these schools."

Woodward acknowledged transferring Smith to the assistant principal position, but said it was after several conversations with Smith and was a result of Smith's health.

When called upon by Woodward, Smith said he and the superintendent have had a good relationship, and denied there had been any discussions about his no longer being employed by the school district.

Board member Dan Kaser, however, said Monday was the first time he had heard some of the claims, noting he feels there is a lack of transparency.

"I'm a board member, and I didn't know the information," Kaser said.

Kaser said he feels the board cannot move forward with renewing Woodward's contract until all allegations are investigated.