By David Hedges Publisher
The Times Record

Roane County Schools will have a new treasurer March 1.

Andrew Metheney was hired as treasurer and chief school business official at Thursday's meeting of the Roane Board of Education.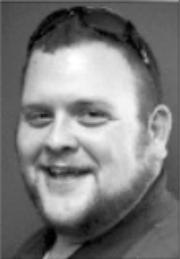 Metheney has held the same position with the Calhoun County school system for 3-1/2 years. Prior to that, he spent a year as finance manager at Jack Garrett Ford, which came after nine months as plant controller for Armacell in Spencer.
The Grantsville resident graduated from Calhoun County High School and has a bachelor's degree in accounting and business management from Glenville State College.
He will replace Amy Downey, who is leaving the position after 9-1/2 years to become vice president of financial services at Roane General Hospital.
Downey's resignation was to be effective Feb. 1, but at Thursday's meeting she was approved as interim treasurer until Metheney is able to leave his position in Calhoun County.