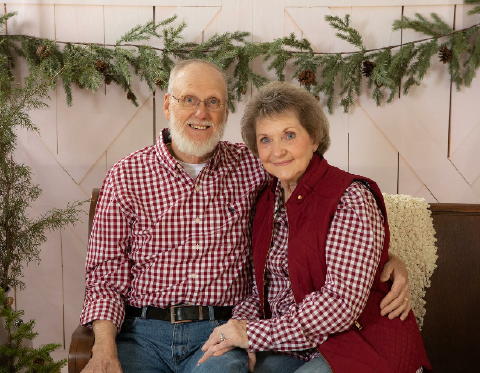 Randall and Mila Arnold of Arnoldsburg were married on January 4, 1969.
They have 3 children, Patty (Tracy) Haught of Big Springs, Monty (Misty) Arnold of Sand Ridge, and Angela (Anthony) Donohew of Evans. They have 6 grandchildren, Jacob Haught of Big Springs, Jared (Morgan) Haught of Blacksburg, VA, Abby (Justin) Shiftlet of Normantown, Ashlyn and Austin Donohew of Evans and Raelyn Arnold of Sand Ridge.
Please join us for a 50th anniversary party in their honor on Sunday, January 13, 2019 at Louisa Chapel in Arnoldsburg. Stop by anytime between 1 pm to 3 pm, stay for a few minutes or the whole time. Refreshments will be served.
Your presence is the only present desired, no gifts required.