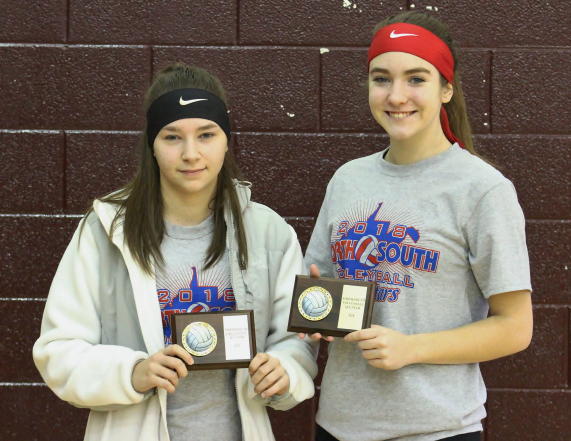 Calhoun Seniors, Brogan Richards (left) and Haley Wilson
Calhoun High School Seniors Brogan Richards and Haley Wilson were selected to the A-South team to compete in the North-South All Star Volleyball Tournament on December 2 held at Woodrow Wilson High School.
The Tournament is a showcase of senior volleyball players from around the state of West Virginia. Round Robin tournament play was held between the 6 teams- AAA North, AAA South, AA North, AA South, and A North, A South.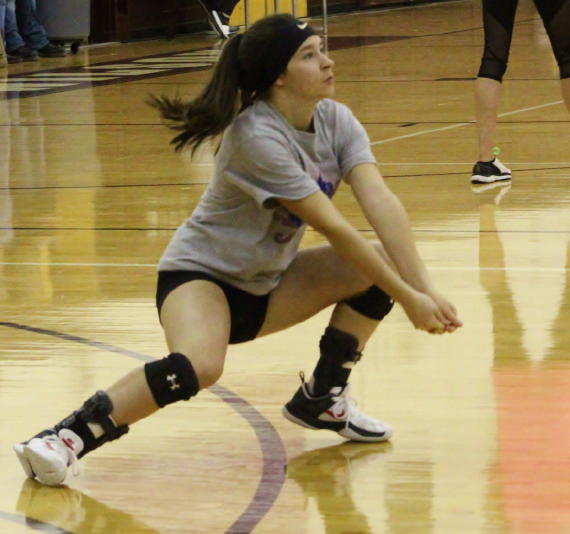 Brogan Richards with the dig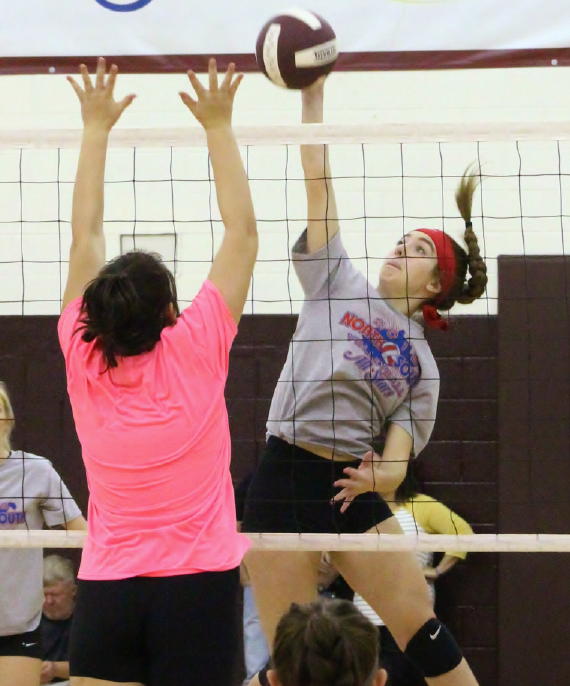 Haley Wilson spikes the ball
Brogan is the 17 year old daughter of Charlie and Mandee Richards of Big Springs. Haley also age 17 is the daughter of Homer and April Wilson of Big Springs.
Brogan and Haley said, "We enjoyed getting to play with other seniors and it was an honor to represent Calhoun County. Also we would like to say thank you to our families and Mr. Dan Cosgrove for coming to show their support."