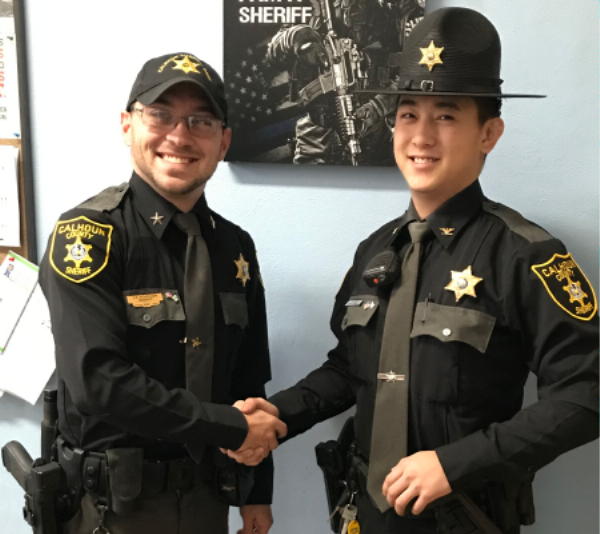 Deputy Sheriff Jason Chang has been appointed Chief Deputy by Sheriff Jeff Starcher.
Sheriff Starcher released the following comments, "After careful consideration I have selected Deputy Sheriff Jason Chang to serve as Chief Deputy of the Calhoun County Sheriff's Department. Since beginning his career with the department, Jason has displayed unquestionable moral character, outstanding work ethic, and solid competence."
"He is respectful and personable when dealing with the public and has taken great pride in making Calhoun County his home. He has demonstrated sincere concern for the safety and well-being of our county's citizens and has gained respect from the community through his work. Deputy Jason Chang has proven himself deserving of this appointment, and I trust that he will represent myself and the Calhoun County Sheriff's Office with the utmost professionalism."
Deputy Chang possesses a four year degree in criminal justice administration. He also recently received the commendation of Valor for locating and assisting in the apprehension of Samantha Brooke Starcher, who escaped the custody of Cpl. J. B. Hunt, by pursuing her through the Little Kanawha River.