A Crummies Creek man is facing multiple charges related to incidents Sunday, according to the WV State Police.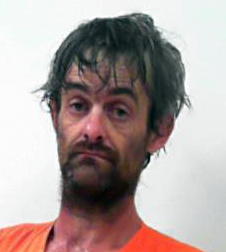 Shirley Carroll Rush, 39, is in Central Regional Jail on charges of trespassing while armed with a deadly weapon, brandishing a deadly weapon and assault.
He is also charged with possession of a controlled substance, meth.
State Police Cpl J. B. Hunt said officers responded to a trespassing call about noon Sunday on Bear Fork Road, off Nicut Road, at the residence of Tracy and Melissa West.
The criminal complaint says that the complainants had taken a knife from Rush, after he was trespassing on their property, Rush apparently stiking Tracy West and that a confrontation had occurred.
They advised Rush to wait for the arrival of law enforcement, after which he was combative and pulled a hunting knife on Melissa West, asking her, "What are you going to do?"
The complaint says the knife was disarmed from Rush, after which he fled.
The West's told officers that Rush's actions "placed them in fear of immediate physical injury."
In another criminal complaint, Trooper Moore and DNR Officer R. J. Carder responded to a 911 call about 2 p.m. to a possible burglary at the Nathan Rush residence at Log Cabin Lane, Mt. Zion.
That residence was described in disarray.
Shawn Parsons and Darren Parsons advised the officers that Shirley Carroll Rush was seen fleeing from the residence, to then be located by officer Carder, and he was taken into custody.
He is in Central Regional Jail with bond posted at $45,000.
In an unrelated case, police also responded to a Sunday call on Crummies Creek regarding the erratic behavior of a person throwing rocks at a house.