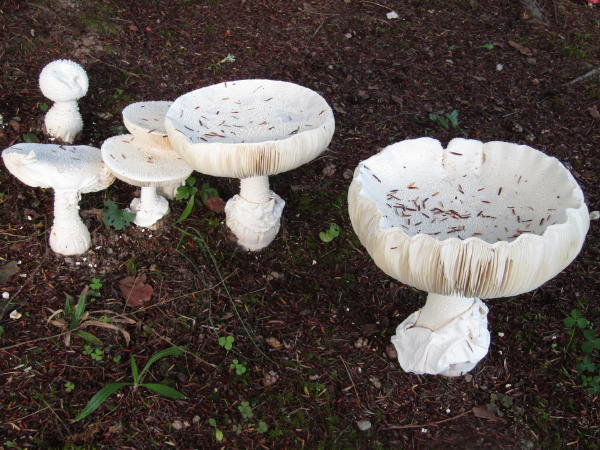 By Bob Weaver 2018
There they were, right along the road between Rocksdale and Richardson (the lower West Fork of the Little Kanawha) in the Marvin and Peggy Stemple yard, strange anomalies of toadstools or mushrooms, observed by my keen backwoods eye.
The biggest fungi critters appeared to be reverse mushrooms, a cavity on top that seemed to be a catch basin for small critters, while the rounded ones seemed to be fanciful creatures of mother nature.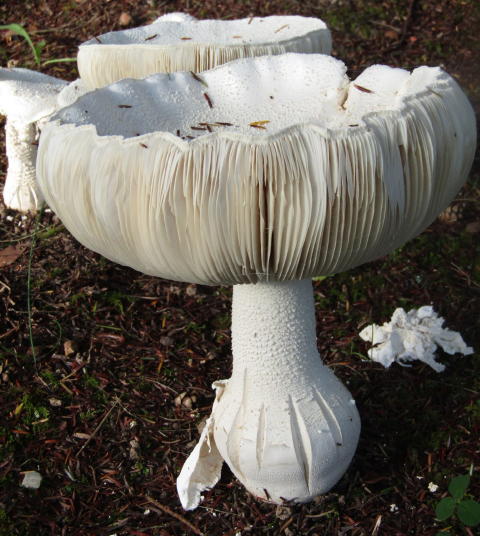 They also had the appearance of "Fairy Dancing Circles."
The cavity mushrooms had shed an outer covering, which sank to the ground around the stem.
They were all sprouting under a Hemlock tree, which gave them an eerie flavor.
Do you know more about these anomalies, likely sprouting because of a particularly rainy year?
Lets hear from you: bob@hurherald.com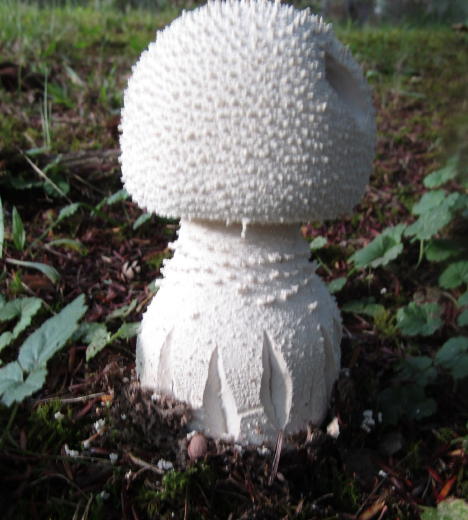 See 2012: 'FAIRY DANCING CIRCLES' AT COUNTY PARK - Mushrooms Springing During Moist Summer
And ODDITY: GIANT CALHOUN PUFFBALL HAD 7 TRILLION SPORES