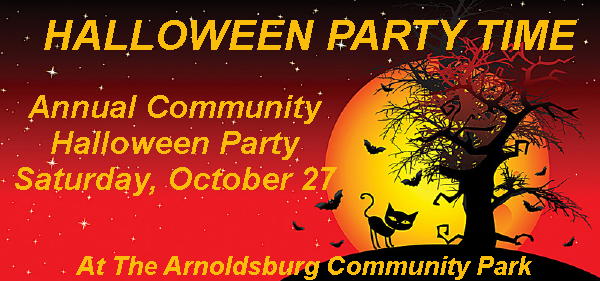 For more information contact Eric Thompson 304-655-7166, Jessie Wilson 304-655-0002, Lori Cottrell 304-989-0934, Jenn Sarratori 304-655-8916
Organizers for the Annual Calhoun Community Halloween Party are planning the best party ever this year. The event will be held Saturday, October 27th from 3-5 p.m. at the Arnoldsburg Community park.
Included in the festivities are, a video game truck and outside inflatables, provided by Hillbilly Fun (If its raining inflatables will be cancelled, they cannot be brought indoors).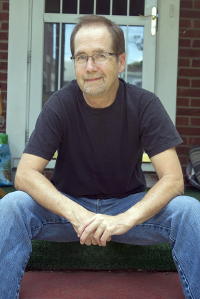 Celebrity guest costume judges will be on hand including, acclaimed WV filmmaker-graphic artist-and novelist Daniel Boyd. Boyd (right) is an acclaimed filmmaker (Chillers, Strangest Dreams, Paradise Park), a two-time television regional Emmy nominee, and is a multi-nominated graphic novelist (Chillers I & II, CARBON, SALT). CARBON and SALT are currently being developed for film and TV by Emmy-nominated producer Darrell Fetty.
Boyd and Gold/Platinum albums recipient and NPR's Mountain Stage co-creator and host, Larry Groce, collaborated on a full staged musical adaptation of Paradise Park commissioned by Theater West Virginia, and released in summer 2018.
A retired media studies professor at West Virginia State University, Boyd also taught around the world including in Tanzania as a three-time Fulbright scholar. He continues to serve as Artist in Residence at WV State University's Economic Development Center.
Also attending are, Tim Arnott owner of Nitro Antique Mall and 3rd Floor Comics and Corey Lake of the Ghostbusters WV Division.
See DanielBoyd West Virginia Ghostbusters  Tim Arnott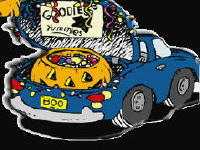 Trunk or Treat is happening again this year. If you or your group would like to participate by decorating your trunk and handing out candy please message Jenn Sarratori, Jessie Wilson, Lori K. Cottrell, or Eric Thompson. There will be a prize for the best decorated trunk!



New Toy Donations will be accepted again this year - the WV Ghostbusters Division give them out at Christmas to children in need. It is not mandatory but if you can please donate.