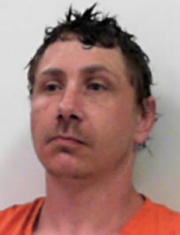 A Calhoun man, Charles Edward Collins, 34, has been incarcerated in Central Regional Jail

He has been charged with domestic battery, 2nd offense, by Sheriff Jeff Starcher.

Sheriff Starcher was dispatched to the left fork of Rush Run Road in Orma in reference to a domestic situation.

He discovered that Collins had struck his girlfriend in the face and shoved an air conditioner out of a rear window of the residence.

In another incidence, Roane County authorities have arrested Chad Eric Wright, 34, and charged him with battery, unlawful assault and obstructing.

He is in Central Regional Jail.