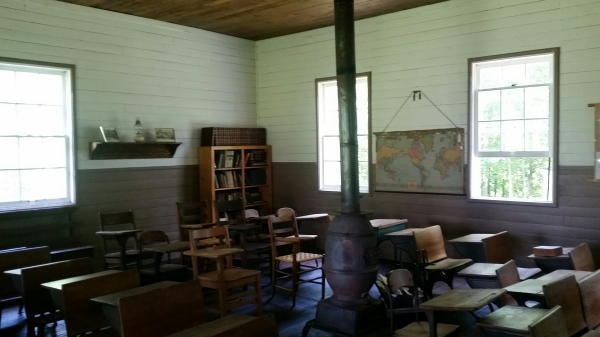 Inside the Stevens School, located in
Heritage Village at Calhoun County Park
Submitted by Jim McCracken
My wife Naomi and I returned to one of my former home counties recently.
We traveled to Calhoun on a two-part mission 1. To see some new friends. This part of the trip took us to meet with Mr. Roger Jarvis - after weeks of planning we finally met him, at the old Stump Hotel where he was busy with Bob Bonar putting a top section on a vintage roll top desk.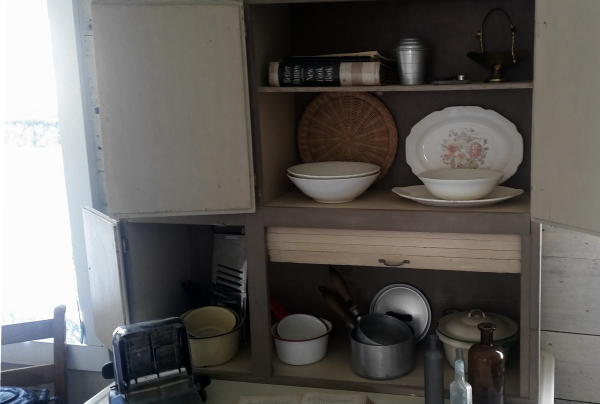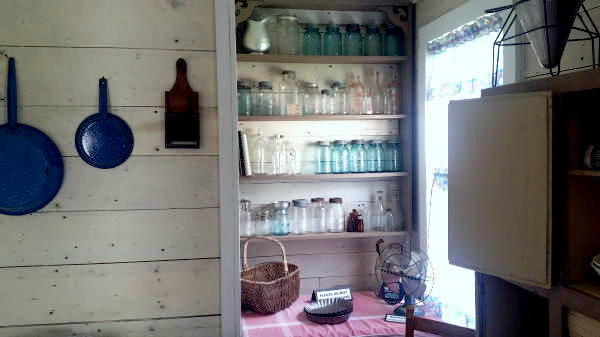 Kitchen at the Stump Hotel on Main Street Grantsville,
restored by Calhoun County Historical Society members
After they accomplished this Roger and Bob gave us a 1st-floor tour of the hotel. I saw many hours had been put to good use. Then Roger lead us to Heritage Village, at Calhoun County Park.
What I can say about this is best described as amazing, several old buildings have been taken to this area and placed as a permanent display.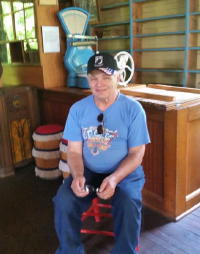 The old Jarvis Store is there, the inside is more or less just as it was in earlier days. (Left) is a photo of me sitting in what we refer to as Rogers Whittling chair.
The old Stevens School is simply beautiful, in fact it is super beautiful. I had not been in the Jarvis Store since the early 1960s.
The last part of my trip took us to Minnora Cemetery to decorate Dad and Mom's graves, it was comforting to me to be at there graveside.
I want to thank Roger and all those at the Calhoun Historical Society for treating us like family.
Jim McCracken