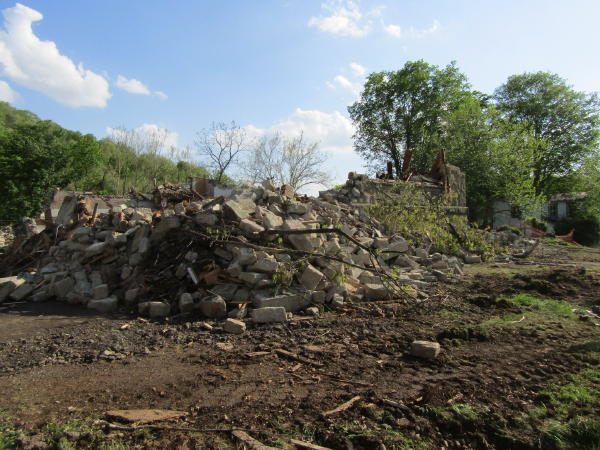 By Bob Weaver
The corner stone ceremony for the dedication of the Grantsville Graded School was held in July, 1926.
Ninety-two years later the decaying building is being razed for the new location of Calhoun Banks of Grantsville.
Several thousand area children attended school there until it was closed in 2003, already in poor condition.
The cornerstone was dedicated by the West Virginia Grand Lodge of Masons, containing about 75 artifacts donated by the community.
Unfortunately, a prior owner of the building opened the cornerstone and removed the contents.
In 1926 A.G. Mathews, on behalf of the local board of education, invited the Masonic fraternity to participate in the ceremonies.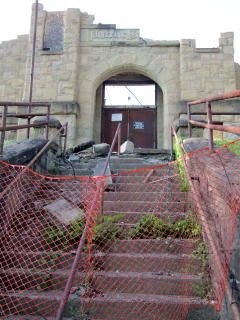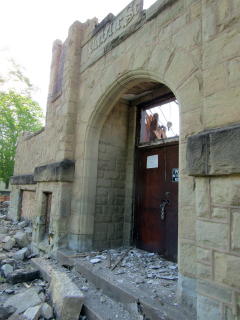 "The Lodge then carried on with the beautiful ritual of the order. Music for the occasion was furnished by a special choir of the town's best singers and a brass band hurriedly recruited by Director Arlan G. Burns," reported the Calhoun Chronicle.
Calhoun Banks of Grantsville announced last August the site will be used for a new bank and drive-thru facility.
It will include a new 8,000 square foot bank and drive-thru in the convenient location on High Street in Grantsville.
"It was quickly evident that a new branch and drive-thru would be a vast improvement in accessibility for customers as well as the efficiency of space and energy. Renovation of the existing space would not solve the significant issues inherent in the current location. A new structure offered a cost savings operationally and would be a sound financial decision," according to CEO Martha Haymaker.
Haymaker said some of the stone from the school will be preserved.
A groundbreaking ceremony is now being planned.