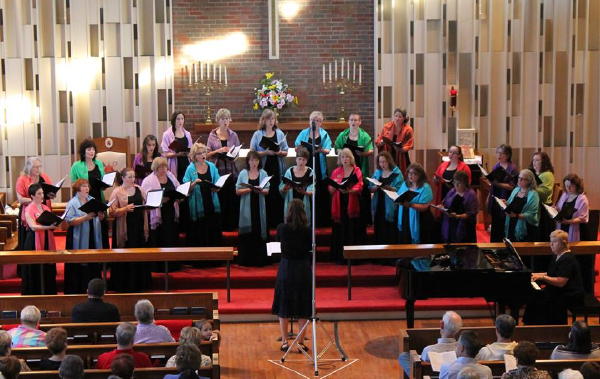 WomanSong chorale is the only all-female community choir in West Virginia. WomanSong brings local female singers together in a community that shares a commitment to excellence in musicianship and a passion for performing.
Under the direction of Emily Capece, WomanSong incorporates traditional, classical, contemporary, and multicultural styles of music into concert repertoire and highlights works by female composers.
WomanSong will celebrate their 20th anniversary with two special events on May 12th in Charleston, beginning with "The Body Sings" Workshop from 11 am to 12:30 pm at Christ Church United Methodist. Admission is FREE, but donations are welcomed.
The Ensembles 20th Anniversary Concert, featuring Moria Smiley will begin at 7:30 pm also at Christ Church United Methodist. Admission is $10 per person and donations are welcomed, along with canned goods for local food pantries. The church is located at 1221 Quarrier Street Charleston, WV.
To read more about WomanSong see   womansongchoraleofwv.com