4/13/2018 - The Grantsville VFD returned at 6:15 a.m. Friday to a rekindle of a Yellow Creek woods fire along the highway. a short distance from Big Bend and near Sugar Camp Road.

Another rekindle at 4:20 p.m. Friday at same location.

4/12/2018 7:30 PM - Firemen said the Daniels Run forest fire was under control at 7:30 p.m. Thursday, with a few hot spots remaining. Calhoun's three fire departments responded to the fire about 2:30 p.m., a fire likely started by downed power lines.

Winds up to 35 mph fanned the blaze, but the wind settled in early evening.

The Elizabeth-Wirt VFD responded to Daniels Run to lend assistance after they extinguished a blaze on Yellow Creel.

FOREST FIRE OUT OF CONTROL ON DANIELS RUN - Four Fire Departments On Scene, Forest Fire Hits Yellow Creek Area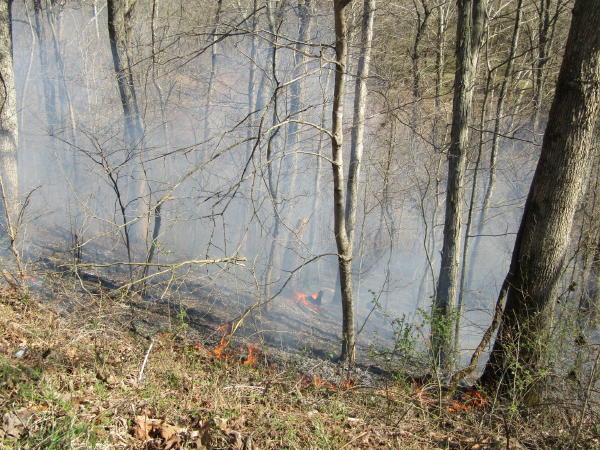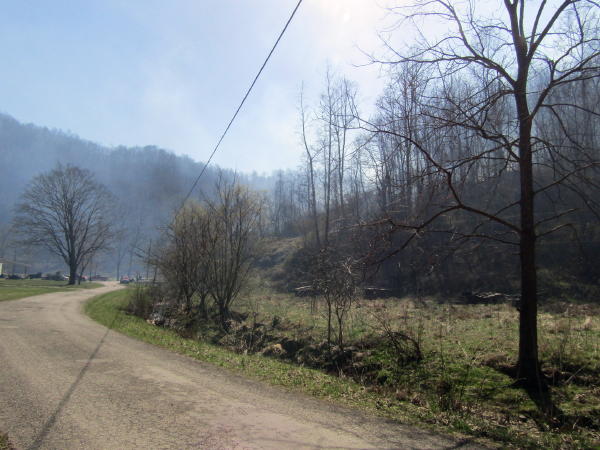 Fire has burned a number of acres on Daniels Run, fanned by wind
By Bob Weaver
4/12/2018 5:30 PM - Two forest fires struck Calhoun mid-afternoon Thursday after the WV Division of Forestry issued a Red Flag Warning for most of West Virginia, with the temperature reaching 80 degrees and wind gusts sweeping across the area at 35 miles per hour.
The Grantsville, Arnoldsburg and Upper West Fork VFDs responded to a fire on Daniels Run about 2:30 p.m., the fire spread across the hillside, often breaking fire lines.
The Elizabeth-Wirt VFD responded to a forest fire along Yellow Creek Road, near the mouth of Sugar Camp, shortly after.
That fire burned next to the highway and was brought under control after about two hours.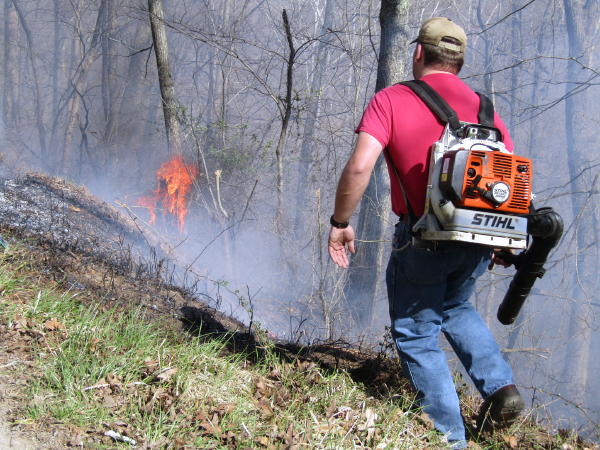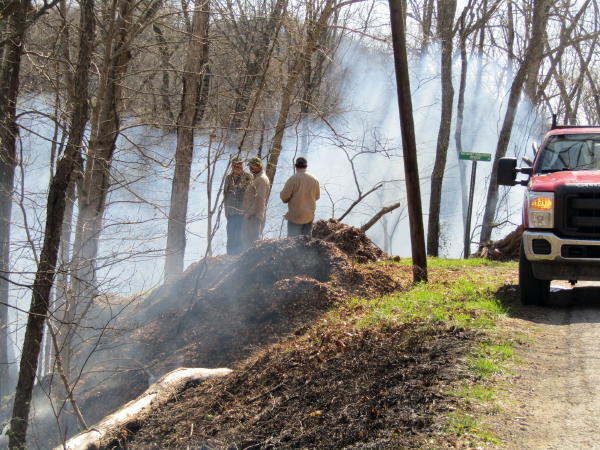 Fire burns along Yellow Creek Road
The Elizabeth-Wirt VFD was then responding to assist the fire departments on Daniels Run, which continued to be fanned by winds.
Reports said that one or both of the fires likely started by downed power lines.
The regional forester responded to the scene.
Roane County firemen responded to the Island Run area for a fire.
Gilmer and Lewis firemen responded to a fire near Tanner and a large fire was reported near Burnt House.