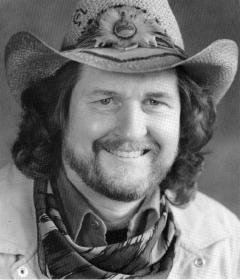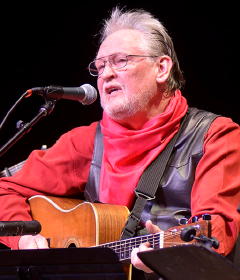 David Morris of Ivydale, West Virginia, a lifelong worker in the field of the Appalachian Mountain Culture into which he was born, passed in 2016.
The singer, songwriter, recording artist, show producer, and artist-in-residence, who learned his first music at home from his parents, Dallis and Anna Hill Morris, grandparents, especially his maternal grandmother, Lula Jane Woods Hill and many of his neighbors who played and sang.
He was a perpetrator of the oral culture of the mountains and had been deeply involved in the issues of his time. Appalachian Regional Magazine stated, "He is the irrepressible cultural minister of pure country music."
David began his career in the early 60s. His first concert was at Normantown High School in 1962. He first appeared at the West Virginia Folk Festival in 1963. In 1968 he was sent to the Viet Nam War as a combat medic with D Troop 3rd Squadron 17th Air Cavalry. During his stint in the Army he entertained soldiers wherever he went. His D Troop Commander Major William "Cool Willie" Lazano told First Sargent Harold Lee after hearing David sing at a campfire during war games at Kingwood, WV.
"Don't ever let him be taken out of this troop, he's really good for the men." Before becoming a professional, he sang in church, at Clay County High School, and in F.F.A. talent contests. In 1966, he won a statewide folk singing contest at Davis and Elkins College. While at Fort Sam Houston, Texas he won his company and battalion talent shows and placed third in his regimental contest.
He appeared at the Appalachian Festival in Cincinnati, Ohio six times in the 1980s and at several hundred universities, colleges, festivals, fairs, and concerts throughout his career.
David entertained at two World's Fairs: The New York in 1965 in the West Virginia Pavilion and in Knoxville in 1980 at the Stokely Van Camp Folk Life Village representing Berea College of Kentucky.
He was the featured performer at the Berea Folk Festival in 1979. In 1996, he made his second appearance at the prestigious Chicago Folk Festival. He has shared the stage with such notables as Willie Nelson, Johnny Cash, Ralph Stanley and Bill Munroe. Following David on stage at the Carter Family Festival in Hiltons, Virginia, Elizabeth Cotton, the great guitarist and writer of the classic song Freight Train said, "Now I know what heaven will sound like. It will sound like David Morris."
In 1985 during the reopening of the Capital Plaza Theatre in Charleston, when David's band finished their set to a thunderous standing ovation, Ralph Stanley said to Christine, "You mean I have to follow that?" "Afraid so," Chris replied. Howard Klein, Rockefeller Foundation Director of Arts, wrote, "The best singer I have heard."
David was co-creator of the Morris Family Old-Time Festival at Ivydale, which served as the model for the Vandalia Gathering, Charleston, West Virginia.
David was the founding committee chairman of that festival. David was the singer for Jock Yablonski and Arnold Miller in their campaigns, which overthrew the corrupt leadership of the United Mine Workers of America.
David has enjoyed a distinguished recording career. In addition to the nine albums on which he has appeared, he provided music for the 1977 Oscar winning documentary, Harlan County U.S.A. David did the music for the BBC's documentary about Arnold Miller, In A Dead Man's Shoes, following the assassination of the Yablonski Family. He was the subject of a French National Television Film, Appalachian Lifestyles in West Virginia with David Morris, which won the French equivalent of an Emmy in 1975.
David's recordings, David Morris, Autoharpist and David Morris, Song Weaver, have both received critical acclaim. Billboard Magazine stated, "A mover in the Appalachian folk music revival of the 70s.
David Morris remained a powerful vocal presence and a masterful storyteller. His acappella rendering of "Shiloh Hill" is simply a classic. He has a greater understanding of lyrics than 90% of the artists on the charts today."
David twice served as Artist in Residence for the Kanawha County West Virginia school system and spent four years in the nationally acclaimed North Carolina Visiting Artist program, where his concerts and events were attended by hundreds of people. He performed hundreds of concerts in the public school systems of West Virginia and North Carolina and was experienced in short and long-term residences.