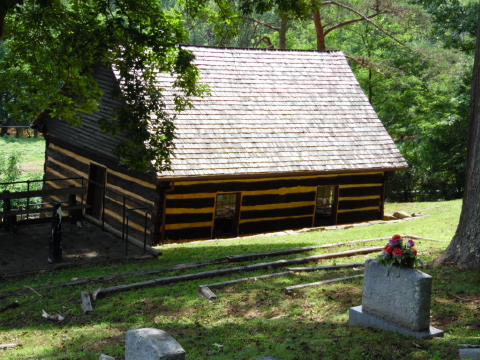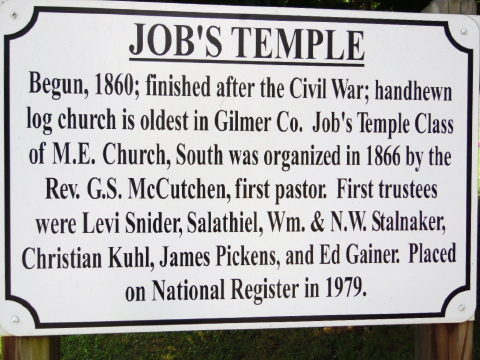 The church is among the oldest standing in West Virginia,
established during Civil War during dispute over slavery
Job's Temple, a National Historical Registry church, is nestled on a hillside near the confluence of Job's Run and the Little Kanawha River in Gilmer County.
It is one of the oldest standing churches in West Virginia.
The church had its origins in the differences leading up to the Civil War. The church was an offshoot of an earlier congregation, Pisgah Methodist Episcopal Church over slavery.
Differences of opinion in the community brought about the need for separate places of worship, and Job's Temple was established as a Methodist Episcopal Church.
The log structure of hand-hewed poplar logs was constructed through the Civil War years of 1861-65, 30 feet by 24 feet in size. The interior is finished with hand-planed poplar boards.
A few hundred return for annual gathering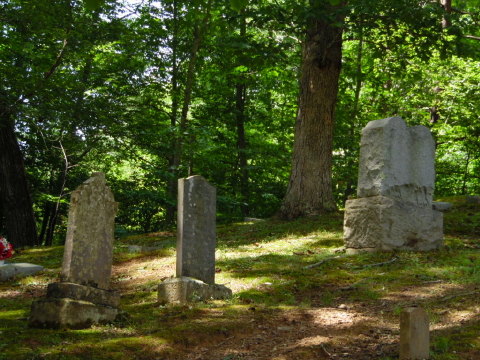 About 140 graves in adjacent cemetery,
among the areas first settlers
Regular services were suspended about 1912, and the church was neglected until the 1930s when a campaign was launched to preserve it, with further efforts made in the 1950s.
The Job's Temple Association was incorporated in 1978 and the following year the log church was placed on the National Register of Historic Places. The historic cemetery includes 141 graves.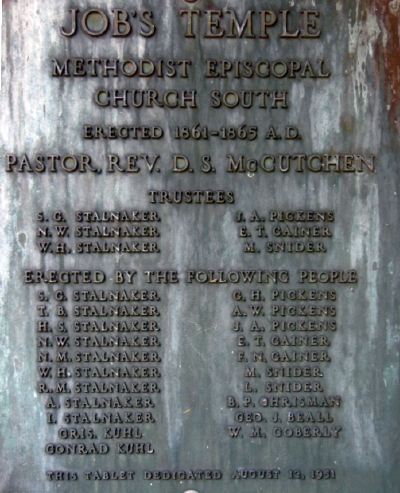 The tradition of annual homecomings was initiated in 1936 and has continued.
Each year on the second Sunday of August more than a hundred descendants and friends gather from several states to worship at Job's Temple.
The church was not named for the biblical Job, but for parishioner Job Westfall who lived nearby.