UPDATE 3/20/2020 - An announcement was made this week that an old ferry captain is returning to his post to re-open the Sisterville ferry this summer.

UPDATE 10/8/2019 - The ferry in Sistersville was closed for the 2019 season due to staffing issues.

The ferry has struggled for years to keep going.

Whether of not the 2019 closure is permanent remains to be seen.

The ferry has been in operation since 1815. It provides transportation between Sistersville and Fly, Ohio. This ferry is one of only four remaining along the Ohio River, the site said, and the only one that serves the portion of the river bordering West Virginia.

Herman "Bo" Hause, the pilot of the ferry, took another position which left a vacancy for someone to operate the ferry, the Coast Guard recently enhanced its requirements for operators due to increased barge traffic.

The ferry operates on donations and fares along with a few grants for upkeep, it receives no funding from the city of Sistersville.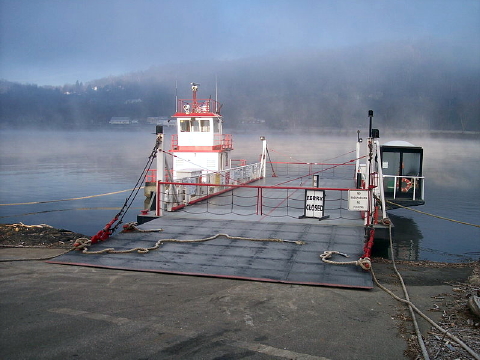 The Sistersville Ferry is once again facing closure
2016
The ferry between Sistersville, West Virginia and the unincorporated community of Fly, Ohio, the oldest and only ferry in West Virginia, has been in continuous operation since 1817.
It is one of four ferries left on the Ohio River.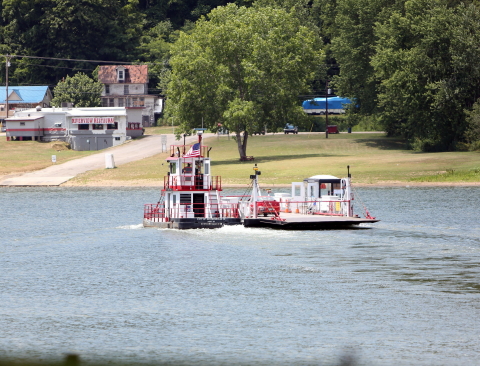 "We have grant sources through the federal ferry discretionary fund that are available for maintenance, repair, and certain upgrades to the ferry," says Eric Peters, Executive Director of the Tyler County Development Authority, and a member of the Save the Ferry committee.
"But the issue we are trying to address is, we do not have any outside sources for wages, insurance and fuel."
If not for the ferry, commuters would have to drive to New Martinsville to get to the Ohio side, a 36-mile round trip.