This ole house just off lower Pine Creek Road was likely
built by Jesse and Effa May Stevens Ward about 100 years ago
Jesse Ward was the son of newcomer Samuel Monroe and Sarah Stalnaker Ward, who settled in the upper Pine Creek area.
The large, stately two-story farmer house is notable with its double-decked front porches accompanied by several farm outbuildings.
It was here that brothers Max and Rex Ward grew up, and lived in by Rex and his family for most of the 20th Century.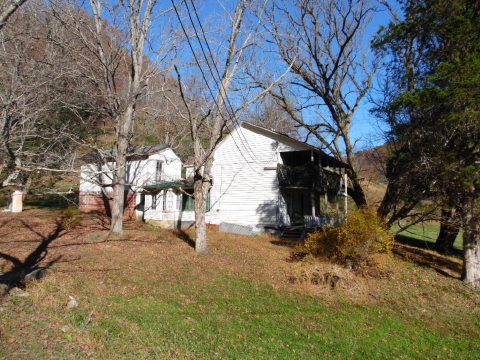 Rex, who married Marie Rhodes, lived their lives raising a number of foster children.
Rex retired from the West Virginia Department of Highways, a devoted farmer and Christian, and was once named "Farmer of the Year." He was a former president of the Calhoun County Farm Bureau.
He died in 2004 at the age of 92.
Rex's brother, Dr. Max Ward, was a Harvard graduate with two degrees, and lived most of his life in Glenville, passing in 1999. He was a former Calhoun County educator.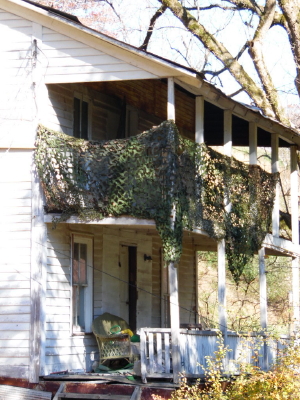 See REMEMBERING: DR. MAX WARD 1914-1999 - Pine Creek Boy Does Good, Inspired Calhoun Students