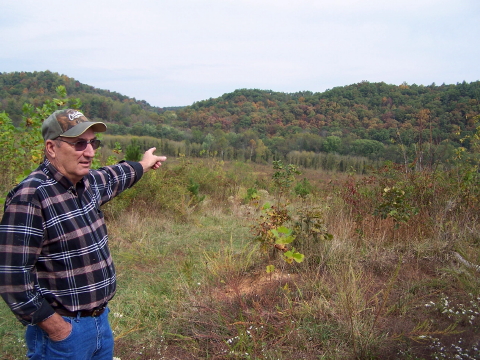 Charles McCoy of Elizabeth looks over the expansive Fairfax
Farm, now returning to the wilderness, where he spent his
early life, located in a large bend of the Little Kanawha
River, part of the original holdings of Lord Fairfax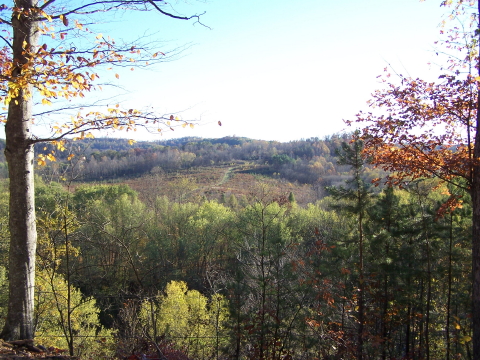 The Katy's Run, Sixteen Ridge and
Fairfax Farm area is remote and wild

Shown is the once 600-acre farm (circa 1960s) on which a
number of families lived over the last 150 years, a life
of self-sufficiency, the McCoy family the last tillers
By Bob Weaver 2012
The Fairfax Farm lies mostly in Wirt County near the edge of Calhoun, originally over 600 acres that rests in a giant bend of the Little Kanawha River, one of the largest pieces of rich flatland in the region.
Notable is the Fairfax history going back to Thomas Lord Fairfax, who once owned five million acres of Virginia and West Virginia. The Fairfax holdings led to the use of the family name on everything from counties and colleges to beer parlors and hamburger stands.
In West Virginia history, the Fairfax Stone, a surveyor's marker and stone that marks a straight line boundary between West Virginia and Maryland.
The Charles and and Hanna Ewing McCoy family had eight children, the last caretakers and sharecroppers before the land was sold to Westvaco for timber development, during the time it was owned by Dr. F. L. Blair of Parkersburg.
Dr. Blair purchased the Fairfax Farm about 1945, formerly owned by the Belts and McConneheys, building a landing strip on the property and frequently flying his plane to a get-a-way cabin on the property.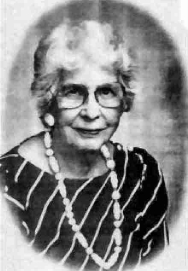 The best recorded recollections of Fairfax Farm is in an autobiography "Reclaimed Memories," by Elizabeth Thrash Brady (left) (1907-2002), who recalls moving with her family as a child from Braxton County to the farm in 1917, calling it a beautiful but isolated area.
Elizabeth was one of 10 children of Marion James and Lillie Josephine Henderson Thrash, who farmed the fertile land and raised livestock when it was owned by Newton McConnehey of Parkersburg.
Her account of life on Fairfax Farm, and later moving to Creston, Elizabeth and Parkersburg, is a tender account of the life and times of a transient family and their struggles to provide for themselves.
Elizabeth's life was forever changed when she married Troy Brady, who later was a minister. Her writings reflect an amazing 60 year journey with him.
The Fairfax Farm chapter and her life story can be read at bradytrilogy
Fairfax Farm, Sixteen Ridge and the Katy's Run area still holds reminders of early explorers and homesteaders, shells and remnants of old houses, rock cellars, trails and cemeteries, all reminders of those stalwart families.
Oldtimers recall the Russell Richards family that eeked a living from the land, or Emery Farrell who had the misfortune of stabbing to death "Oll" Bell in the 1920's or 30's and putting his body on the front porch and then going to bed to wait for the arrival of the high sheriff.
In the nearby Sixteen Ridge woodlands is the site of the first public school in Calhoun in 1818 - Schoolhouse Cave.
See EWINGS AND ICENOGGLES ONCE GRACED RIVER BEND AREA - Katy's Run To Sixteen Ridge
CALHOUN'S HEDGER'S GHOST - Dare You Call His Name
CALHOUN'S FAMOUS SCHOOLHOUSE CAVE - Education In 1818
EARLY CALHOUN HISTORY - Schoolhouse Cave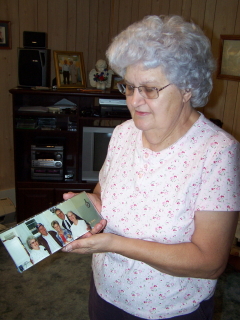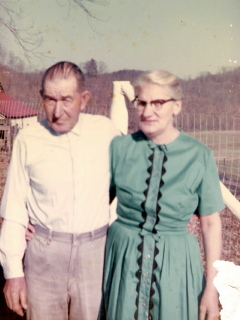 Betty McCoy Kerby (left) of Elizabeth, grew up on the Fairfax
Farm, crossing the Little Kanawha River to the one-room
Riverview School and later walking three miles to the Pine
Alley one-room school, then graduating from Calhoun High
School in 1958, "It was a life made possible by dedicated
hardworking parents," Charles and and Hanna Ewing McCoy (right)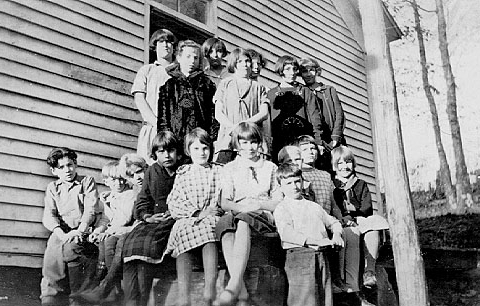 FIRST PINE ALLEY SCHOOL - The first students of the school
in the 1920s, Austin Tucker, Lloyd Vandale, Midge Vandale,
Elah Maze, Ruby Pettit, Iris Tucker, Ruth Blankenship,
Ernestine Vandale, Grace Maze, Hazel Reynolds, Ethel Rader,
Edna Basnett, Janice Pettit. Fannie Smith was teacher
(Photo Courtesy of Harold Richards)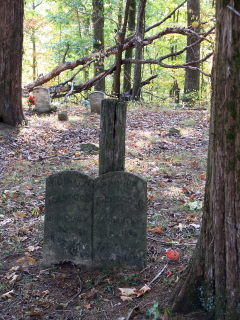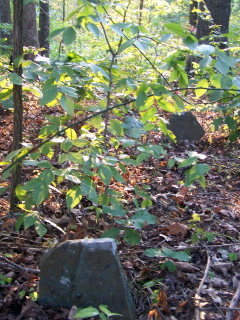 The remote area has a number of long forgotten cemeteries, with
names like Iccenoggle, Ewing, Woodring, Blankenship, Greathouse
Merrill, Boyce and Monroe, with one Sixteen Ridge cemetery
the burial site of a number of orphan children who died in a
Parkersburg epidemic and brought up the Little Kanawha for burial and the grave of J. Shed, pioneer teacher (1861)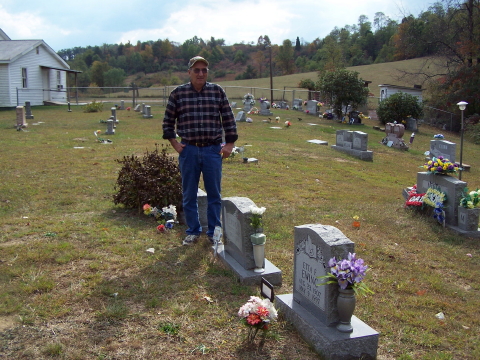 Charles McCoy in the Snyder's Chapel Cemetery,
the closest church during the 20th century