THE OLD HARDWARE HAS BEEN RE-OPENED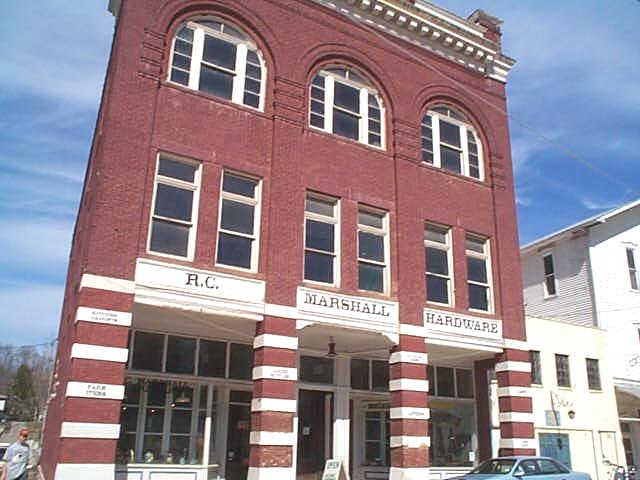 R. C. Marshall dates back to 1902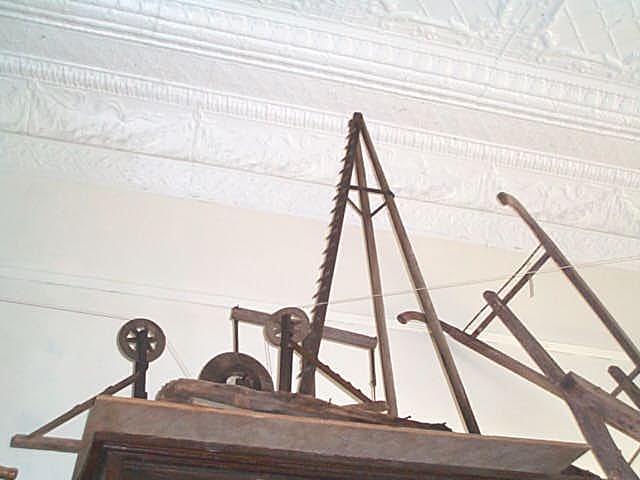 Model of an endless cable pumping system once used in Cairo
(circa late 1800's), displayed in the store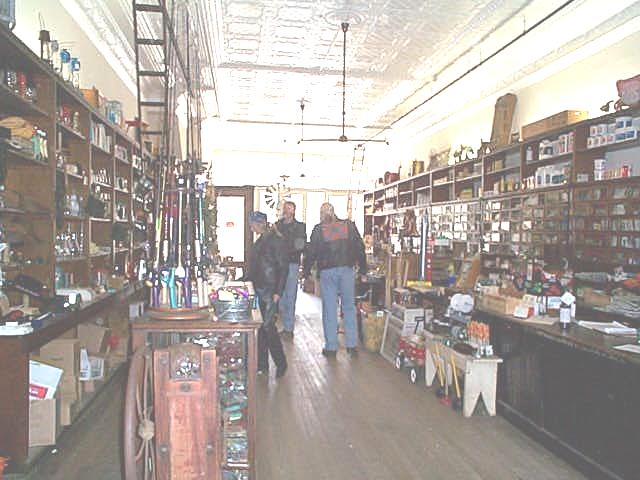 Browse in this throw-back in time
2008
Enough antiquity remains in the Village of Cairo to relive some moments from the past. Once the mud-filled streets were filled with people and oil and gas boom machinery. The town was first settled in 1821 and was booming before the Civil War. The B & O Railroad came through in the 1850's and oil was discovered nearby in 1890. It was quite a place, but today it is a peaceful town of about 300 people, now close to a new dam which could bring more tourism, in addition to North Bend State Park.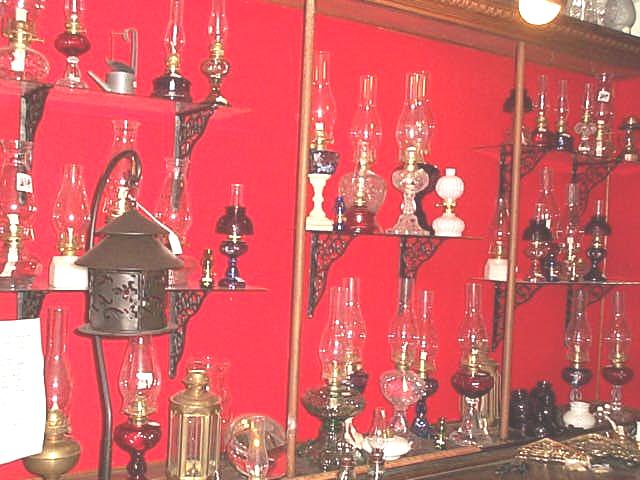 More oil lamps than you have seen in a while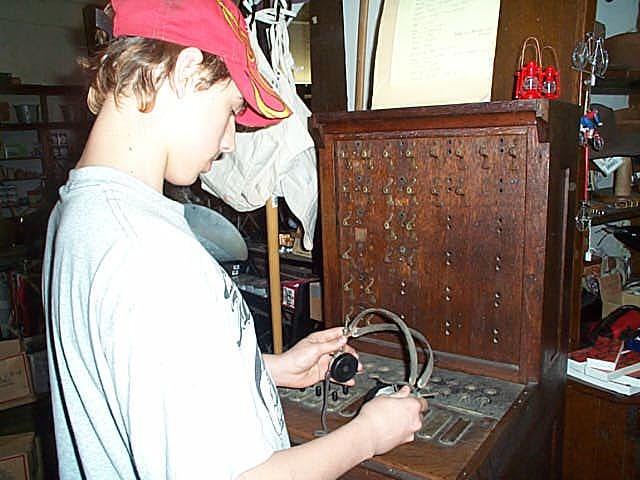 Switchboard from the Berea and Slab Phone Company,
once operated upstairs
2008- One point of destination in Cairo that draws regional folks is the cram-packed R. C. Marshall Hardware Store, which was first opened in 1906. This store is worth a visit a few times a year, with its awe-inspiring original tin ceilings, rolling ladders and vintage showcases. The store is packed with 1890's stuff, but you can find almost everything, oil lamps, bikes, cast iron ware, farm and garden supplies, hardware, railroad memorabilia, baskets, tools, toys, novelties, specialty books, medicines, knives and axes.
It is a place to search for the uncommon. When you visit, stay a spell.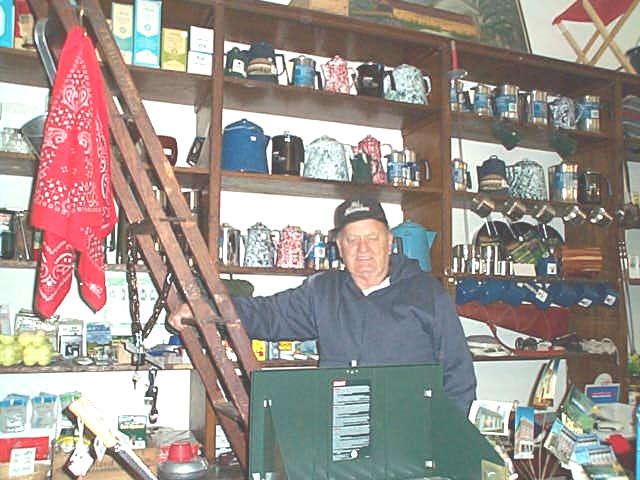 Cairo resident Robert Cullings
(who also operates a bed and breakfast) was clerking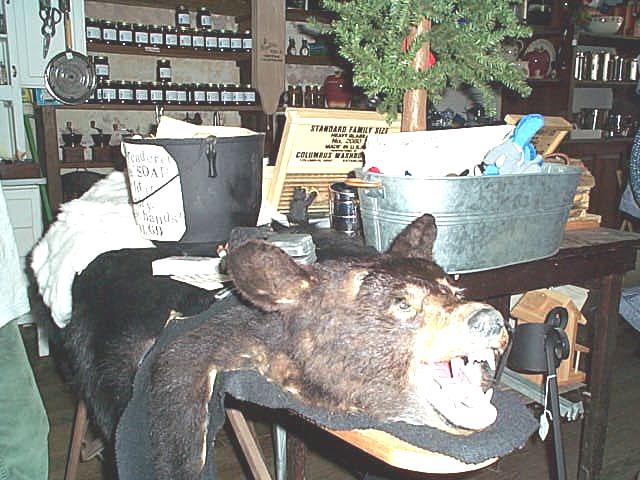 A real bear rug surrounded by artifacts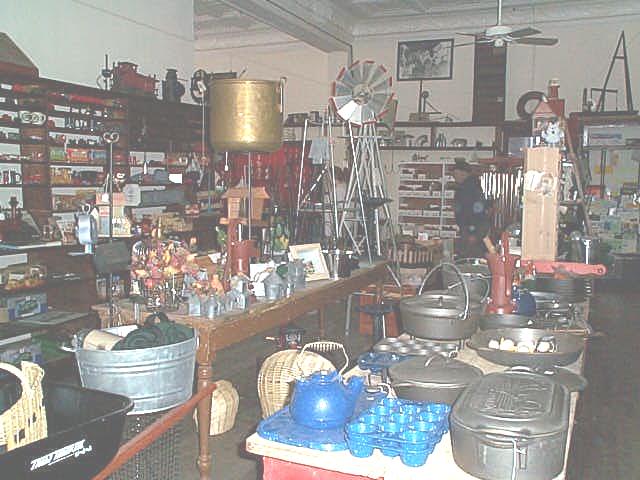 Cookware galore, pottery, cast iron, kettles and much more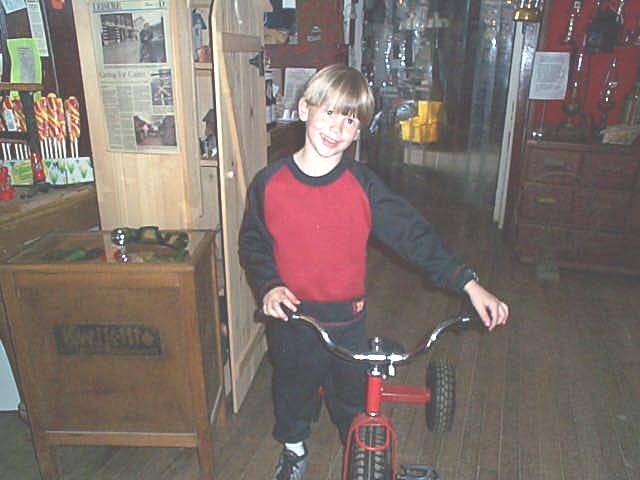 Very old bikes and new ones too are available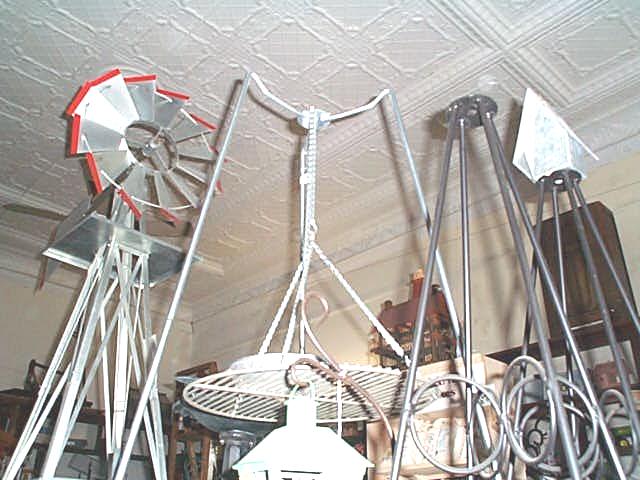 Things that makes you go, HUH?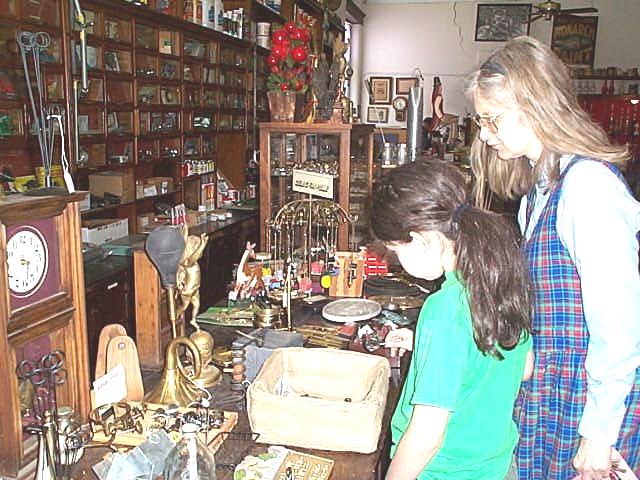 Trinkets and jewelry