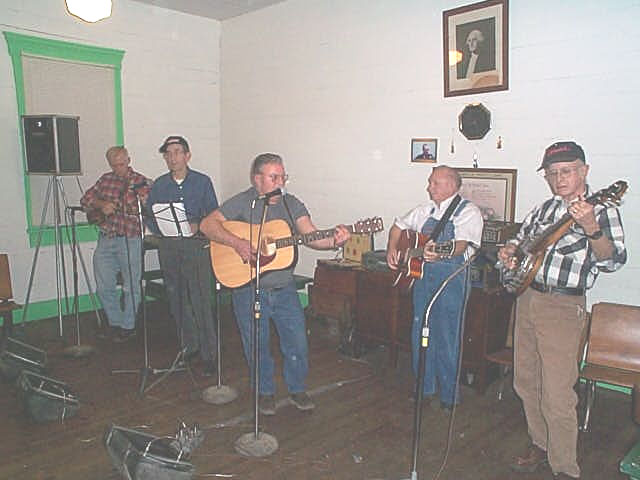 Broomstick pickers and singers Saturday night
2002
One of Calhoun's several regular pickin' and singin' events is held on the second Saturday of every month at the Broomstick Community Building, the former one-room school, just across the road from the abandoned Broomstick church.
A half-dozen or so, mostly old-time music makers from northern Calhoun, played for a few hours to the small crowd, which admired every note. The group extends an invitation to people in the community to come and join them, next time around.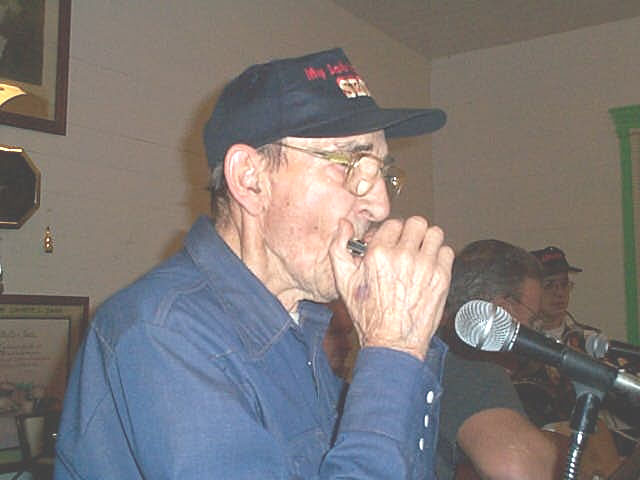 Weather forecaster and ole tyme music maker Willard Jones
One of the performers was Five Fork's "mayor" Willard Jones, whom Hur Herald readers might remember predicted a terrible winter. When asked if he wanted to revise his forecast, he sputtered "Well, maybe. But it ain't over yet."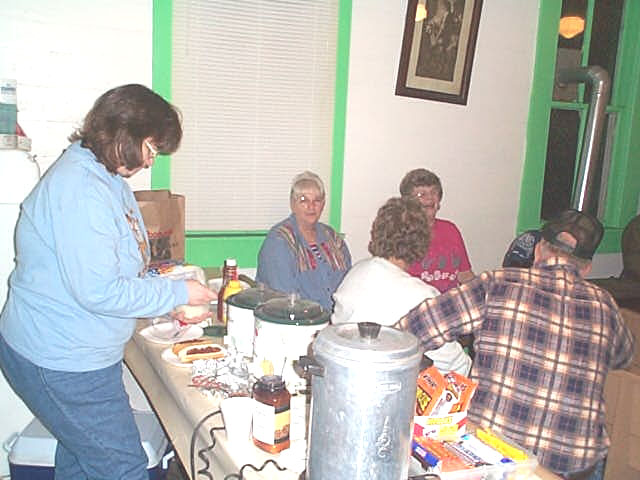 Lots of good snacks for visitors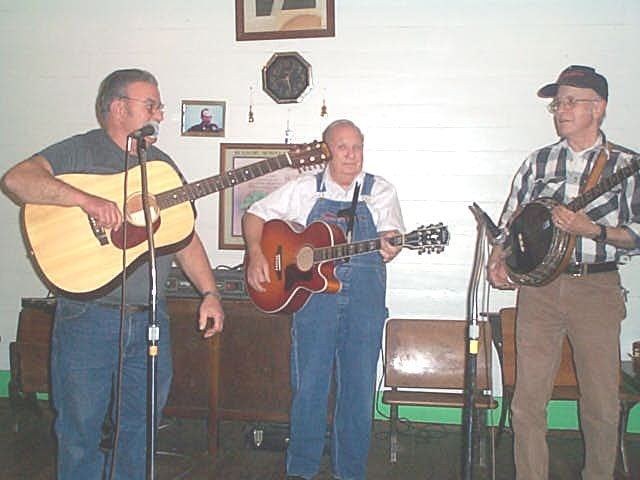 You could hear'em way down the road