PHOTOS FROM 2006 EVENT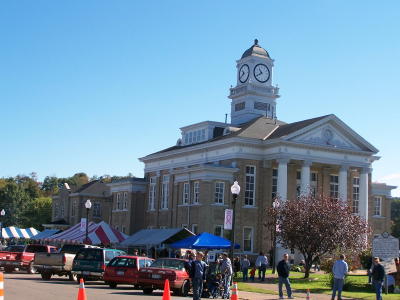 Displays, booths and demonstrations circled
the Wirt County courthouse for Pioneer Day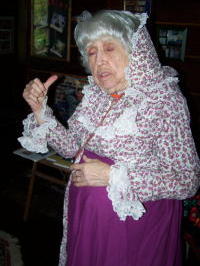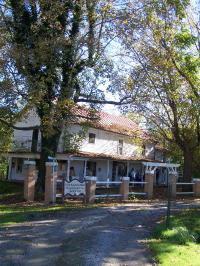 Winnie Murray, now deceased, whose family is connected to the
long history of the Little Kanawha Hotel recalls memories of
what may be the rivers most historic building, still standing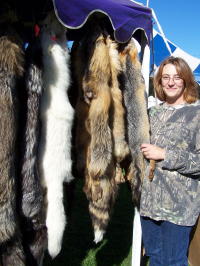 Local women turn out in period costume; huntin',
trappin' and sellin' skins was early pioneer endeavor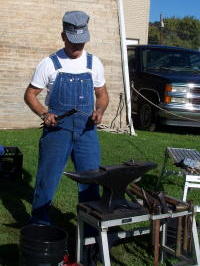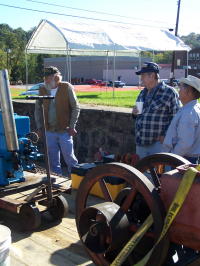 Blacksmithing skills demonstrated along
with a display of early gasoline engines
Elizabeth's Annual Wirt County Pioneer Day, with lots of demonstrations, booths and tours and lots of folks showing interest in times past, is Saturday.
The local historical society and the Daughters of the American Pioneers worked together on the event.
About 50 booths will circle the historic Wirt County courthouse.
Perhaps interesting is the museum and the Little Kanawha Hotel, like walking back in time.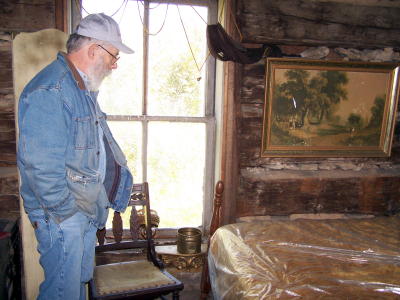 Creston resident Alvin Engelke gives tour of Little Kanawha
Hotel room once rented to regions early oil and gas developers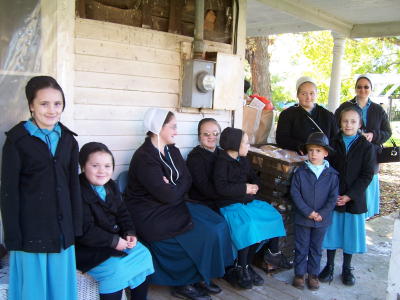 Wirt County Amish family wait for tour of historic hotel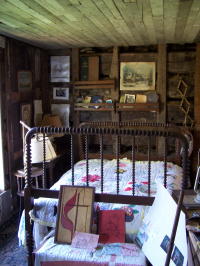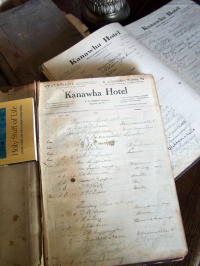 "The Parson's Room" in LK Hotel, overlooking
the river complete with old register of guests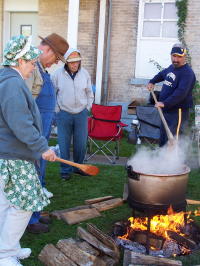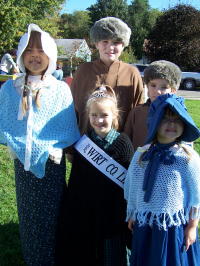 Apple butter making and kids posing for camera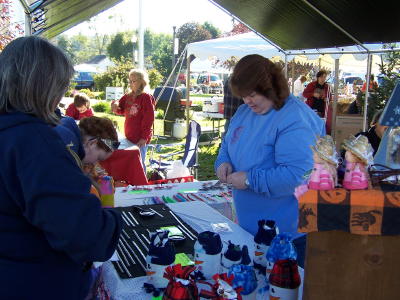 Dozens of craft items and specialty foods for sale ...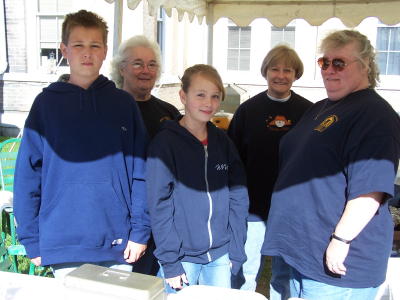 ... and then there were folks from Sunny Cal,
this group from Pleasant Hill UM Church
2018 SCHEDULE