1999

Using technology corridor grant money, along with a secret economic development loan, the Hur Herald has built a new complex on Hur Hill beside the historical Hur Outhouse.

Since Bob Weaver's picture was in The Charleston Gazette displaying his sloppy office layout with old books, artifacts and tacky pictures, all of which seem to reflect old ways and a musty image for the 21st century, something had to be done.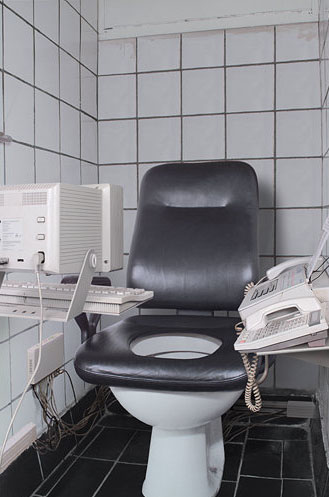 New Executive Suite
Underwood to Attend Dedication
The new executive suite will be dedicated next month. Gov. Cecil Underwood will make his 17,137th ribbon cutting, with ice cream and cake for all the neighbors.
Underwood will not have time to deliver a speech, moving ahead on his tight schedule, but a tape recording of his technology speech will be played to the assemblage, after which Mayor Lewis Slider will speak about campaign reform, a burning political issue in the next millennium which he says "Will return voting to Jeffersonian democracy."