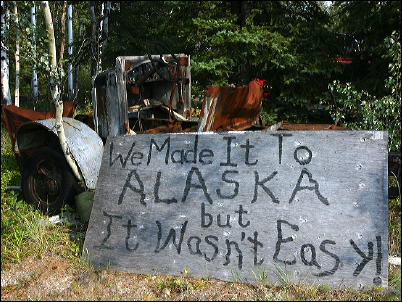 Broken-down vehicle in Mukluk Land
By Eric Weaver
The temperature, after striking -60 degrees or so, has moderated this week, warming up almost to zero.
This allows us to drive into town in our own car, grocery shop, get out to church and have a meal at Fast Eddies, one of the really great restaurants along the Alaskan Highway.
We're still missing the removal of a huge crate inside the Tok post office, where hundreds of discarded catalogs, magazines, newsletters, and general junk mail was discarded everyday.
The material was always good for about an hour of reading, after which the paper was used for a fire starter.
Not unlike folks in the lower 48, we're thinking about warmer weather, which brings to mind the biggest tourist attraction in Tok -Mukluk Land.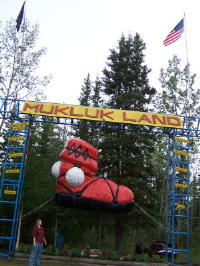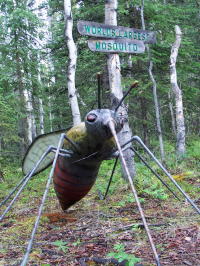 The entrance to our favorite park (left)
which has the world's largest mosquito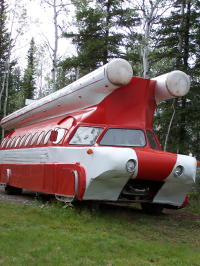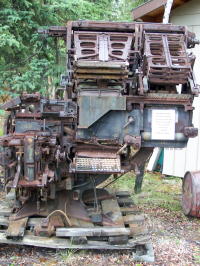 A motorized vehicle, use unknown (left) a rusting
Linotype machine once used to produce newspapers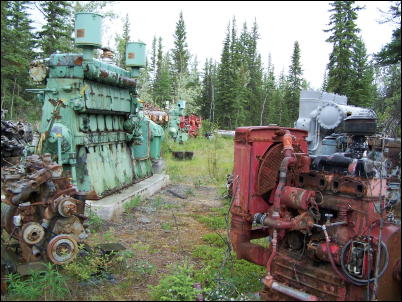 This section of the park is called engine alley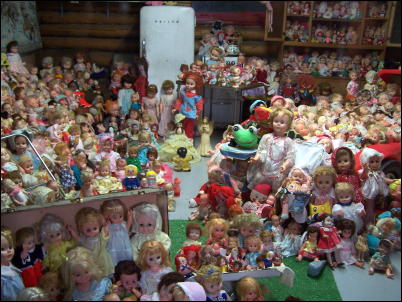 More dolls than you could ever imagine in one place
While some travelers make fun of the park, they end up admitting it is pretty much one of a kind, an outdoor museum of old equipment, artifacts, buildings and strange objects.
It might even beat one of West Virginia's outstanding attractions - the Mystery Hole.
Owners George and Beth Jacobs operate the park every summer as a labor of love, making every visitor feel at home and placing a red pin on a map that represents their hometown, usually in the lower 48.
There's no charge to enter the park, although George and Beth sell a little cotton candy and some snacks.
Visitors wander aimlessly around the grounds, encountering everything from Tok's original jail building to the "beauty of the broken down" - huge pieces of equipment to a rusting Linotype machine.
There are collections of just about everything that you would never thing about collecting, or putting materials to good use, like covering a ceiling with old cereal boxes.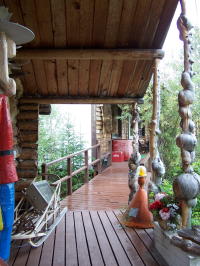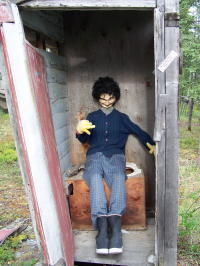 A walking tour with many attractions including an outhouse user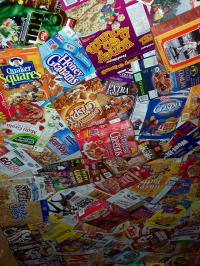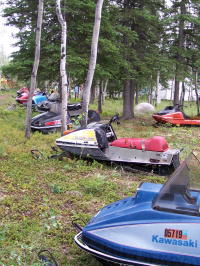 Ceilings papered with cereal boxes and collection of early snowmobiles
While Mukluk Land is a curious place, visitors don't know about the park's owners, George and Beth.
They are the biggest doers in helping the Tok community, among the most unselfish people my family has ever met.
They're also the editors of the Mukluk News, a number of 13×17 inch sheets of paper stapled together, sorta like the original Hur Herald.
The paper is filled with tidbits, famous quotes, religious commentary and local happenings.