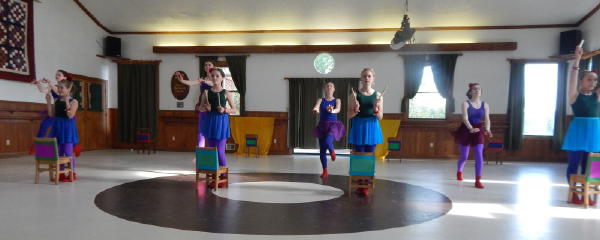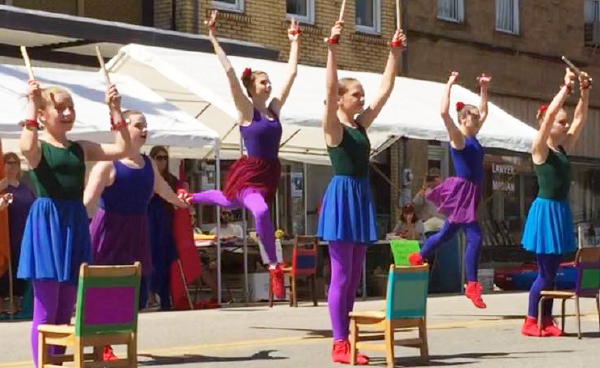 Heartwood dance students in rehearsal for and performing
at the Wood Festival 2017 - Rehearsal - Bethany Starkey,
Mickaylee Cowen, Caelan Harper, Mercy Roberts, Jessi
Cosgrove, Cheyanne tingler, Jocelynn Heiney and Kiley Murphy
Heartwood in the Hills' 35th Fall Program of classes begins on Saturday, Sept. 9, 2017. Classes for the Fall include dance, theatre, visual arts, maskmaking and movement.
All classes are held in an after-school or evening setting and run for 12 weeks, concluding on Dec. 8, 2017 with a Showcase of Student Work.
A program schedule will appear on our website soon. For more information about Heartwood's programs please visit our website at   heartwoodinthehills.org   and visit us on Facebook. You may also call and leave a message and we will return your call as soon as possible, 304-354-7874, or e-mail  heartwoodwv@frontiernet.net
Class fees are affordable and financial assistance is available based upon need. Heartwood is a non-profit school for the arts located north of Grantsville off Route 16 N on Lovada/Broomstick Road in Calhoun County.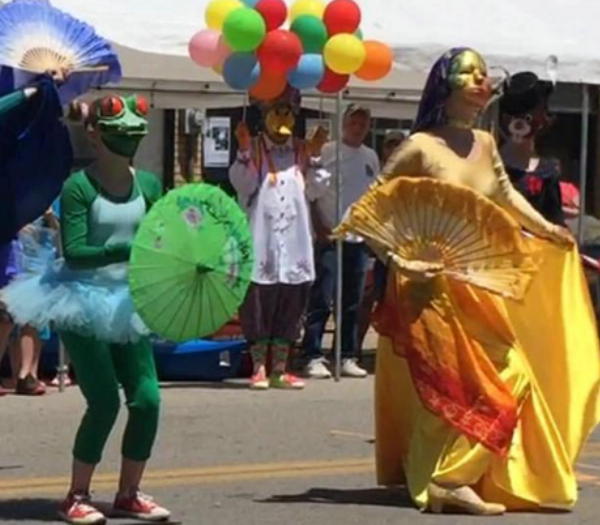 Maskers at the Wood Festival: Mickaylee Cowan (L) and Jessi Cosgrove (R)